Freelance
Full Time
$325/10 USD / Day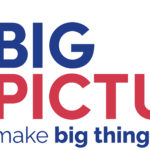 Website Big Picture, Inc.
Currently seeking a freelance Office Production Coordinator for a six-show live event and video project. Scope of the project includes coordinating 75-150 video elements for 6 award ceremony shows to be held in June.
Responsibilities:
Work closely with Post Supervisor, Producers and Associate Producer as well as client event coordinators and managers
Keeping the team organized through the entirety of the shows
Keep track of milestones and assets needed for ensuring the projects run on schedule
Call Sheet Prep
Tracking of invoices from on location crews
Answer office phone
Assist Production Supervisor in crewing productions & renting equipment
Track purchase orders
Ensure W-9 and Independent Contractor agreements are received
Assist in a variety of pre-production elements
Assist with quality control on all outgoing materials
Purchase office supplies and food for staff if needed
Required Skills:
Candidates must have a college degree, knowledge of video or event production and have project or office management experience.  Must have excellent communication skills and be highly organized. Must be Microsoft Office & Mac proficient.
Experience as an APOC/Production Secretary or similar type position is a plus.
This is a hybrid position, where you will come into the San Rafael office and also work from home.
Dates: April 17th – June 16th, M-F, 8-10 hour days
Submit resumes w/intro email to: production@bigpicturesf.com