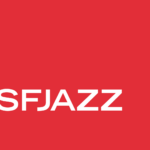 Website SFJAZZ
Opening doors to the world of jazz
OVERVIEW
The SFJAZZ Technical Director leads SFJAZZ in all phases of the technical production of an event or performance by providing crucial support to SFJAZZ Artistic, Rentals, Development, Education and Operation departments.
The Technical Director has oversight responsibility of all theatrical systems at the SFJAZZ Center and collaborates closely with the Director of Production on maintenance schedules, capital improvements, budgets and establishing safety protocols and standard operating procedures.
In addition, the Technical Director manages and schedules the full time and on-call technical staff and works closely with internal departments to determine staffing and technical needs for all events at the SFJAZZ Center and offsite partner venues. This position also fills in as Production Manager and stage manager and provides additional onsite support for special events when needed.
SPECIFIC DUTIES
Manage and oversee all technical staff including Stage Managers, Artist Assistants and Audio, Lighting and Video technicians
Assist with the scheduling of Production staff and participate in the staff timecard approval process
Collaborate with the Director of Production on technical projects and capital improvements, from start to finish, including maintenance schedules, technical upgrades and employee trainings on technical systems (Pro Tools, Crestron, ETC Paradigm, Meyer Galileo, Spectra Logic Black Pearl, Vectorworks) and all other theatre installations.
Ensure safety standards for equipment operation and rigging are followed and oversee and participate in the Fall Protection training
Generate and update floor plans, drawings and technical venue documentation
Partner with Production Managers and the Rentals Manager to assess and determine the technical and requirements for performances or events at the SFJAZZ Center, providing onsite support when needed
Work collaboratively with Artistic, Education, Development and Rentals departments to determine necessary staffing support for on-site and off-site performances and events
Work with Director of Production to establish and maintain asset management systems for all theatrical equipment
Maintain systems to track all gear for repairs and scheduled maintenance
Collaborate with the Development Events team and Production Managers on the SFJAZZ Annual Gala. Create a master event timeline and production schedule for the event and provide onsite support during the event
Frequently act as Production Manager and/or Stage Manager, for on-site and off-site performances. Advance the technical and backstage rider requirements with an artist's team and support the performance in one of those roles, when needed. Coordination with offsite venues regarding labor and booking vendors specific to audio, video, lighting, backline, staging and catering will be required.
Problem-solve and collaborate with SFJAZZ management and staff to create a solutions-based environment for all events
Key advisory role in development of annual and special project budgets as needed
Other duties as assigned
Proficiency in the following:
Audio & Video signal flow & patching
Clear-Com communication systems
Crestron AV Matrix
Electrical basics
ETC Paradigm
Fall Protection systems
Line Array systems
LTO Tape Systems
Media Asset Management (MAM) systems
Networking
Rigging protocols
Robotic camera operation
Stage management
Proficiency in the following software:
Apple Keynote
Google Workspace: Docs, Drive, Sheets, etc
Mac & Windows OS
Microsoft Office Suite: Excel, Powerpoint, Word
Vectorworks Spotlight
Additional Qualifications:
At least 6 years of experience in theatre or concert production with extensive knowledge of audio, lighting, video, rigging and production-related procedures & protocols
Minimum 4 years of management or supervisory experience in a technical production environment
Strong collaborative cross-functional team management and project management skills
Flexible and adapts readily to changing priorities and needs of a fast-paced production environment
Ability to lift at least 50 pounds and stand for long periods of time
Ability to work holidays, weekends and evenings
ABOUT SFJAZZ
SFJAZZ is one of the world's most popular and important presenters of jazz. The SFJAZZ Center is a beautiful and perfect stage for jazz artists and the community to celebrate the living American art form of jazz. The $64 million dollar Center launched in 2013 and the 38-year-old non-profit organization now delivers distinguished programming and education services from the heart of the San Francisco arts district. The pre-pandemic budget for the organization was over $19 million; 60% derived from ticket sales.
SFJAZZ IS AN EQUAL EMPLOYMENT OPPORTUNITY EMPLOYER COMMITTED TO DIVERSITY OF STAFF. We particularly welcome those who bring the gifts of diversity to our organization. People of color, people who identify as LGBTQIA, and persons with disabilities are encouraged to apply.
To Apply: Please send your resume, cover letter, and salary requirements to the email address: jobs [at] sfjazz [dot] org. Mention "Technical Director" in the subject line. Resumes will be accepted until the position is filled. No phone calls, please.
Job Title: Technical Director
Department: Production
Reports to: Director of Production
FLSA: Exempt
Prepared: July 2022