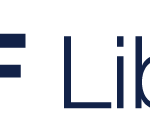 Website UCSF
Advancing health worldwide
The UCSF Library is one of the preeminent health sciences libraries in the world, containing an expansive digital and analog collection of the world's health sciences knowledge base. Offering a diverse range of services and resources to the UCSF community and the general public, the Library connects people to stimulate inclusive learning, advance scientific inquiry, and enable open access to historical and current health sciences information resources.
The Technology Innovations Specialist supports recording studio and Makers Lab spaces within the Library to enhance the utilization of cutting-edge technologies in the design and creation of instructional content and objects. This position works closely with colleagues across the library, as well as partners in IT Field Services, IT Education and Educational Technology Services to ensure seamless and accessible access to equipment, software, and services designed and delivered with UCSF's research and education missions top of mind.
Key Responsibilities:
• Provide equipment loan services (20%)
• Provide access and support for recording studio spaces (20%)
• Support academic program multimedia content development (20%)
• Provide support services for users of Makers Lab (20%)
• Project planning and end user documentation (10%)
• Promote sustainable spaces and work practices (5%)
• Promote equality and diversity (5%)
Additional details about this position's key responsibilities are available here.
Required Qualifications:
Bachelor's degree in related area and / or equivalent experience / training.
Minimum 2+ years of related experience.
Intermediate knowledge of related areas of Educational Technology.
Self-motivated and works independently and as part of a team. Able to learn effectively and meet deadlines. Demonstrates problem-solving skills.
Demonstrated effective communication and interpersonal skills. Demonstrated ability to communicate technical information to technical and non-technical personnel at various levels in the organization. Interpersonal and communications skills to work with both technical and non-technical personnel at various levels in the organization. Strong service-orientation.
Foundational knowledge and demonstrated skill in audio, video and mixed-media production techniques and best practices.
Demonstrated ability to troubleshoot technical issues with software and equipment.
Demonstrated ability to work with others from diverse backgrounds.
Preferred Qualifications:
Experience supporting emerging technologies in an education setting.
Demonstrated experience with the multimedia production process, including pre-production, production, post-production and distribution.
Intermediate to advanced knowledge of Adobe CC video/audio applications.
Working knowledge and experience troubleshooting hardware and software for makerspace technologies such as 3D printers, 3D scanners, and virtual reality equipment.
General knowledge of business and process analysis functions.
Skills associated with analysis of processes and issues of moderate scope, information flow and architecture.
Strong technical writing skills, able to create quality support resources.
This is an on-site position, based primarily at the UCSF Parnassus campus.
See the full posting for additional details.
Questions? Contact sean.mcclelland@ucsf.edu.