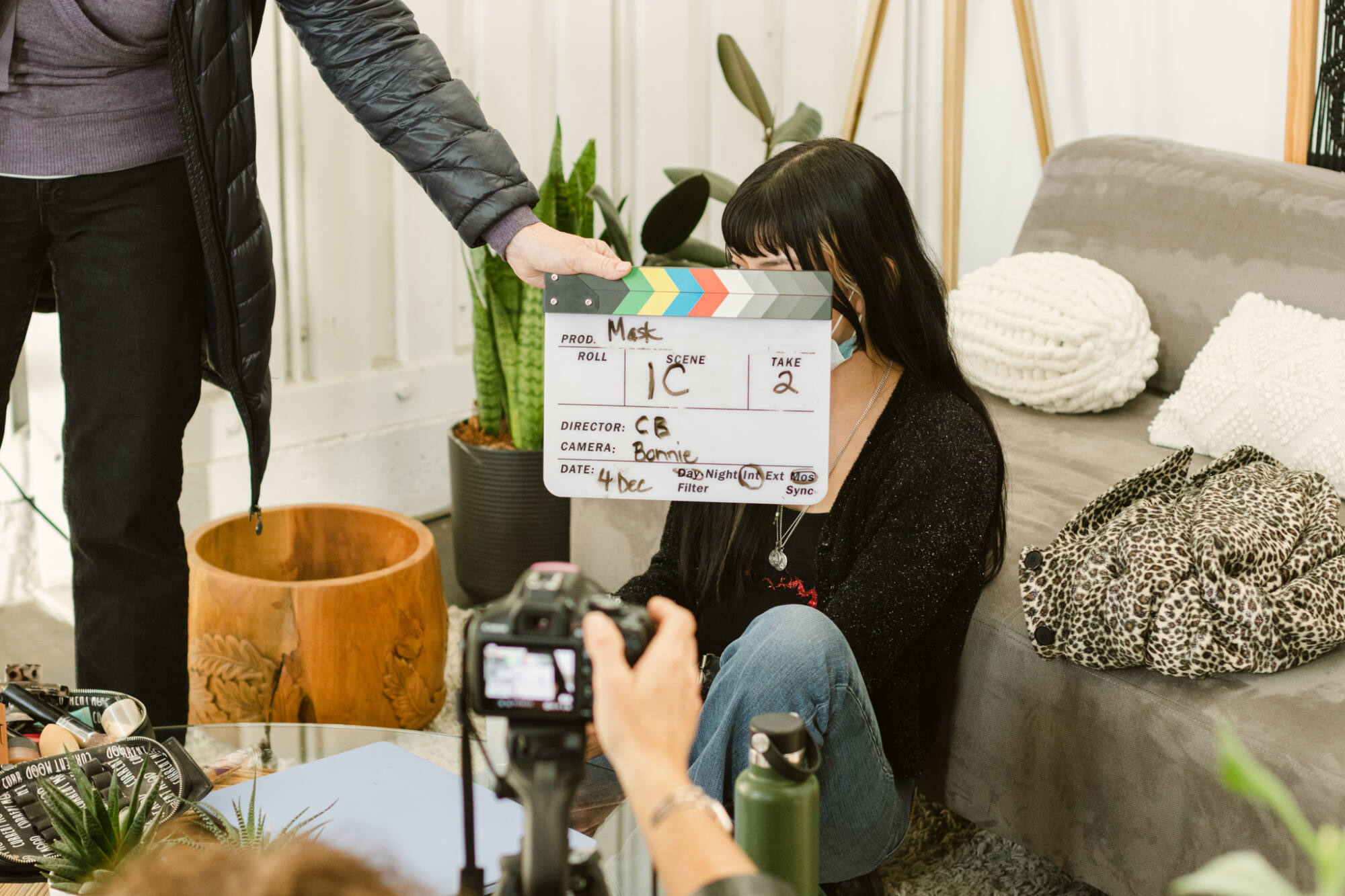 Futures We Dream
The program, Futures We Dream, is seeking 10 creative students ages 18 and up currently living in Alameda County looking to explore storytelling and media arts as a career.
In this Fellowship, students will participate in a media production intensive covering scriptwriting and storyboarding, collaboration, production, and post-production and will create their own 1-2 minute short personal videos, and longer 5-6 minute team videos on the theme of Futures We Dream, inspired by the Smithsonian FUTURES exhibition. The program includes meeting with local and national filmmakers featured in the FUTURES exhibit. Participants will also be eligible for the Bay Area Pre-Apprenticeship Program for Multimedia Producers.
Fellowship members will receive an hourly stipend for their active participation during classes, as well as work time outside of class.
Dates: February 3rd 2023-May 12th 2023 (14 weeks)
Time: Fridays 1-5 pm (additional production and post production hours may apply)
Location: Oakstop 1721 Broadway, Oakland
Application Link: bit.ly/ApplyFutures
Applications close on November 30th. Acceptance letters and onboarding will begin in December 2022.
If you have any questions, email our East Bay Youth Programs Manager at YasamanFord@Bavc.org
Below is the flyer you can share with potential participants or other people who will promote the program. Thank you for helping us get the word out!