BAVC Media 2017-2018 Residents Announced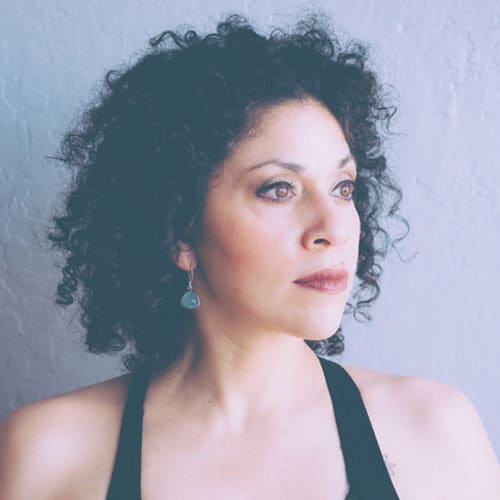 San Francisco, CA — Bay Area Video Coalition (BAVC Media) is pleased to announce that Andrea Rodriguez and Erica Molesworth are the 2017-2018 Residents for BAVC Media's relaunched Residency program, made possible through support from the San Francisco Film Commission.
Building on the success of BAVC Media's previous Artist-in-Residence program, the present iteration of the Residency program provides Bay Area independent media makers with the space and resources necessary for developing creative work. During the nine month program, each Resident is given a shared co-working space at BAVC Media's Mission District offices, the opportunity to take BAVC Media courses of their choosing, fiscal sponsorship, and a free BAVC Media membership. The program also affords Residents the chance to plug into BAVC Media's community of fellow moving image-makers and industry contacts through peer feedback sessions and public work-in-progress screenings.
Born and raised in San Francisco, Andrea Rodriguez is a dancer, performer, and digital media artist. She holds a B.A degree in Dance and Choreography from UCLA's World Arts and Cultures Department, and an M.F.A degree from USC's School of Cinematic Arts, Interactive Media Division. Her international training and many performances include residencies in Cuba, Puerto Rico, Brazil, Senegal, Mexico, and Hawaii. Rodriguez's love of dance, fitness, and technology, have lead her to producing games for the Zumba Fitness Video Game Franchise. She is thrilled to be exploring dance in a 360 environment.
Rodriguez plans to research, develop, and produce several cinematic VR case studies, which will choreograph the rumba in a 360 degree environment in collaboration with Mission District-based dancers, musicians, artists, and longtime residents.  During her time in the Residency program, she hopes to further her skills in video production, with an emphasis on shooting in 360, and put her dance skills in dialogue with her knowledge of responsive design.
Erica Molesworth is a video and installation artist who lives and works in the Bay Area. She was born in Sydney, Australia and received her MFA from California College of the Arts. She has exhibited in Australia and the United States, including at the Contemporary Jewish Museum, Southern Exposure and SOMArts in San Francisco, the Channels Video Festival in Melbourne, and in the John Fries Memorial Prize in Sydney. She has been an artist-in-residence in Australia and the US and presented her work at multiple venues including CCA, SFAI and Stanford. She is a 2017-18 fellow at Yerba Buena Center for the Arts, and a founding member of CTRL+SHFT Collective in Oakland.
Photos L to R: 2017 BAVC Media Residents Andrea Rodriguez and Erica Molesworth
Molesworth plans to work on a new video installation that looks at utopian projects and communities that attempt to recreate planet Earth, and that envision different futures and societal structures. She will use her time at BAVC Media to refine her post-production software skills, and workshop installation ideas to successfully weave together the varied media and genres within her project. This project is both speculative and documentary, and combines multiple video mechanisms including drones and stabilizers, text, music, voiceover, found internet footage and stock images.
"Thanks to the generosity of the San Francisco Film Commision, the relaunched Residency program is yet another way in which BAVC Media can offer independent media makers the support and opportunities necessary for their creative and professional growth," said Interim Executive Director, Jeremy O'Neal. "We are excited to see what Andrea and Erica create during their time at BAVC Media."
Rodriguez and Molesworth were selected by a panel made up of BAVC Media staff and members of San Francisco's independent media community, including: Gina Basso, Program Associate, Film and Performance at the San Francisco Museum of Modern Art and independent programmer; Yoav Potash, independent filmmaker and former MediaMaker Fellow; Brittney Réaume, Operations Manager at BAVC Media; and Matt Sussman, Public Programs and Fellowships Manager at BAVC Media.
For more information about Andrea Rodriguez please visit: andreaarodriguez.com. For more information about Erica Molesworth please visit: ericamolesworth.com. For more information on BAVC Media's Residency program please visit: bavc.org/residency.
About BAVC Media
Founded in 1976, Bay Area Video Coalition (BAVC Media)'s mission is to inspire social change by empowering media makers to develop and share diverse stories through art, education and technology.