BAVC Media Announces the 12th Bi-Annual Preservation Access Program Recipients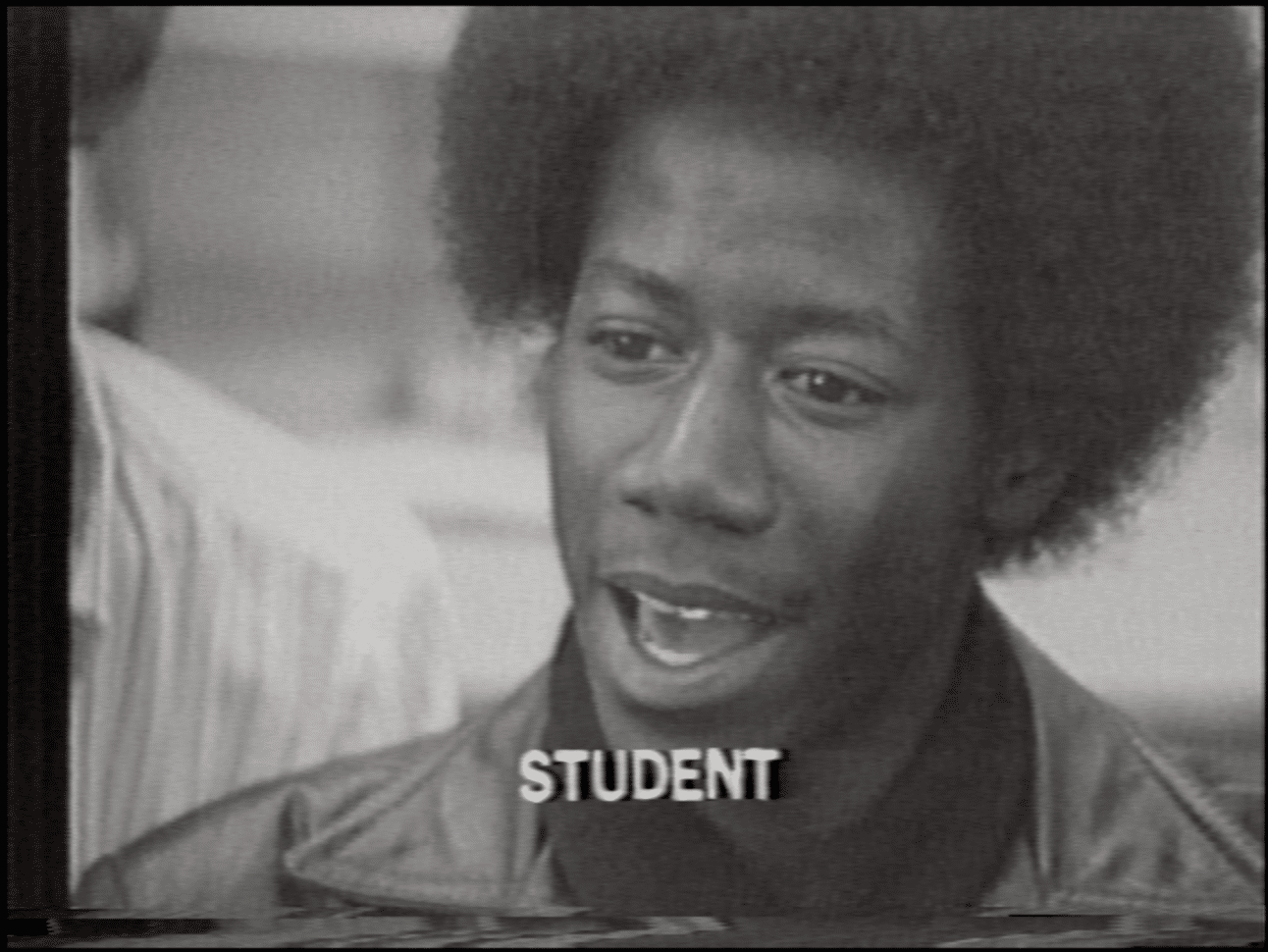 BAVC Media is proud to announce the recipients of the 12th round of our Preservation Access Program. This program, made possible by a generous grant from The Andrew W. Mellon Foundation, helps to subsidize the cost of preserving analog audio and video. This allows us to offer our expertise and services to individuals and artists that would otherwise not be able to afford them!
Each round, a panel of local archivists, artists, media producers, and community members is put together to consider the applications that BAVC Media receives. This round more applications were submitted than we've ever seen in a single round before, and as such the panel worked very hard to select the collections that would be the best fit for the program.
The roster of accepted projects this year comes from a wonderful and diverse group of artists, documentarians, filmmakers, poets, libraries, archives, and arts organizations. In the interest of providing digitization services to underserved voices and communities, BAVC Media is proud to announce that 85% of the collections in this round feature women, low-income individuals, people of color and LGBTQ communities.
The following is a list of this round of awardees:
Catherine Galasso creates live performances at the intersection of theater, dance, and installation. Since 2006 she has created eight evening-length, cross-disciplinary, cast-specific works and numerous shorter performances for dance venues, galleries, and museums. She will be preserving archival recordings of her father, the internationally acclaimed composer Michael Galasso.
Cynthia Haagens, video producer and musician, has worked for three decades to create documentaries which spotlight and preserve unique practices, aesthetic considerations, and works of noteworthy visual arts innovators. Her works have been featured in PBS's American Masters series. The tapes in her collection include interviews, ambiences, and music for her video documentary about Yōzō Hamaguchi (1909-2000), a San Francisco-based artistic innovator world-renowned for his development and practice of color mezzotint.
DC Public Library's Special Collections' mission is to collect, preserve and provide access to collections and materials of historical importance documenting the social, cultural and political life of the District of Columbia. Their collections house tapes made by the experimental video collective, Washington Community Video Center (WCVC), from 1972-1977, which include footage of local protests and political demonstrations.
GLBT Historical Society collects, preserves, exhibits and makes accessible to the public materials and knowledge to support and promote understanding of LGBTQ history, culture and arts in all their diversity. The content they have submitted to the program includes tapes from the Dirk Alphin Collection, including recordings of comedy, drag, and other entertainment from 1985 that took place at the Valencia Rose, a San Francisco gay cabaret.
Eva Soltes is a documentary filmmaker residing in Joshua Tree, California. Her media collection includes tapes she made in Mexico City with composer Conlon Nancarrow, including 40 never before seen tapes of personal interviews and music recordings, shot in Nancarrow's Mexico City home, studio and environs in 1984.
Friends of the Knox County Library is dedicated to fostering a love of libraries, books, and reading in the Knox County area by community outreach, advocacy, and support of the Knox County Public Library System and staff. They will be preserving content from Knoxville's public access television station in the late 1970's and 1980's, including programs on historical neighborhoods, prominent literary and historical figures, and Knoxville's rich music scene.
Lekker Media  is a film production company working in association with The San Francisco Improv Festival and Filmmakers Collaborative SF to create an episodic documentary with a podcast element named The Committee: A Secret History of American Comedy. Their collection includes audio recordings of live performances by The Committee, a satirical comedy troupe based in San Francisco.
Los Herederos is a media-arts non-profit organization dedicated to inheriting culture in the digital age. Their collection contains Andean music performances, artist interviews, community-based activities, and recordings of the endangered Quechua indigenous language.
Lynne Barnes is a former San Francisco Librarian at the Bernal Branch. Her collection contains footage of cultural events in the San Francisco Bay Area in the early 1990s shot by her deceased friend, a Bay Area resident and freelance videographer. This content includes footage of Nelson Mandela, the Dalai Lama, Cab Calloway, Dennis Weaver, Scotty Wright, and the Bay Area Storytelling Festival.
The New Arts Foundation is dedicated to the creation and presentation of new work that reflects the artistic vision of director/choreographer Nancy Karp and her dance company, Nancy Karp + Dancers. Interdisciplinary collaboration is the key focus of the organization, and it commissions outstanding composers, visual artists, and designers to work with the company in the creation of new dances each season.
Tonya Foster is an author, poet, and assistant professor in writing and literature at California College of the Arts. Her collections of audio and video cassettes contain images and footage of New Orleans pre and post Katrina. These documentary images and video are used as part of her poetry readings and image work.
Videoda, a project of Contact Collaborations, Inc., archives performance documentation of Contact Improvisation from its inception in 1972. Alternately called an art-sport, a social dance, animal play, or a physical dialogue; Contact Improvisation has evolved into a worldwide practice with a profound influence on the dance of our times. Dancers were early adopters of video, finding it extremely useful as a new tool to document their work. Much of Videoda's archive is contained on the earliest home video format that exists!
Visual Studies Workshop is a non-profit educational and research organization located in Rochester, NY. Their mission is to support makers and interpreters of images through education, publications, exhibitions, and collections. Their collection contains many examples of early experimental video art, guerrilla video, video-documented activism, and public access television. Many of these works still seem groundbreaking over 40 years later.
Oregon Department of Kick Ass is run by founder Vanessa Renwick, a multimedia artist who works with experimental and poetic documentary forms. Her collection contains documentation of artists and architects attempting to save paintings made on railway columns known as the Lovejoy Columns.
Pamela Cohen is a documentarian who directed the 1990 film Maria's Story. Her collection contains raw footage shot to make the documentary, which chronicles the life of a guerilla leader in the Salvadoran Civil War.
The Wellesley College Shakespeare Society Alumnae Association is the oldest all-women Shakespeare performance troupe anywhere in the world. Their collection includes video documentation of entirely student-run Shakespeare productions, which have been put on every year since 1898.
The Salem School District, as part of the Salem Community Television, is committed to the ideals of building bridges in the community by using public access programming to serve the residents of Salem, NH. Their collection houses at-risk tapes containing materials related to the New Hampshire presidential primaries, offering a unique view of the political fabric of our nation.
Below are stills from materials recently digitized as part of a previous round of the Preservation Access Program: