BAVC Media Announces 2020 MediaMaker Fellows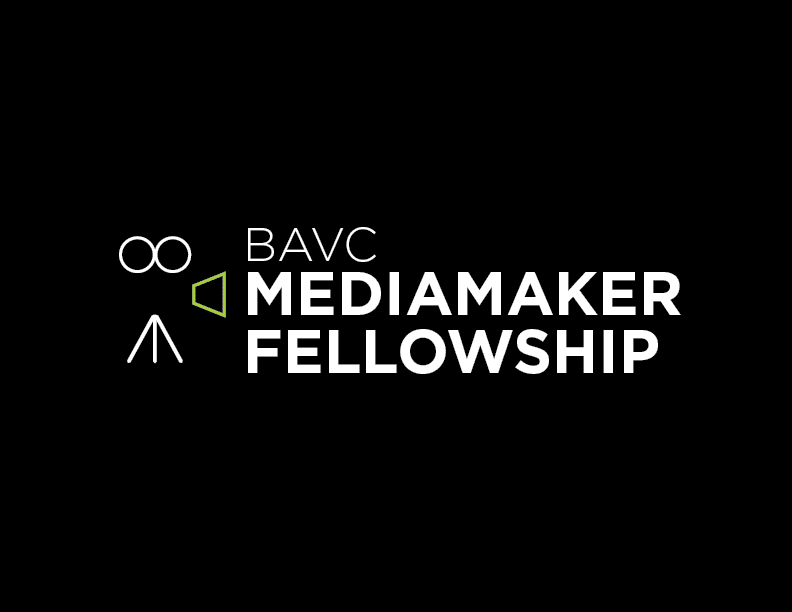 BAVC Media is thrilled to announce 2020 MediaMaker Fellows and Alumni Grants. A full list of recipients is below.
The MediaMaker Fellowship is an artist development program that provides nonfiction filmmakers with critical mentorship, access to industry contacts, structure for workshopping projects in an inclusive and collaborative environment, and career-long relationships with peers. For the 2020 Fellowship, BAVC Media is awarding $8,000 unrestricted funding to 10 diverse filmmakers in addition to an immersive 8-month experience that includes intimate feedback sessions, all-access travel to True/False Film Festival and the International Documentary Association's Getting Real Conference, learning opportunities with seasoned experts in the field and a built-in support network.
Established through a grant from the National Endowment for the Arts (NEA) in 1991— and currently supported in part by an award from the NEA, the John D. and Catherine T. MacArthur Foundation, and the Kenneth Rainin Foundation — the MediaMaker Fellowship program provides training and support for independent, emerging and mid-career artists working on social-issue documentary projects. "The MediaMaker Fellowship at BAVC Media is addressing important needs in the independent filmmaking sector – notably it helps underrepresented filmmakers develop and refine their projects, build industry relationships and attract investment, and connect with other filmmakers/collaborators to create new work. We're proud of our model and hope to expand it in years to come," adds BAVC Media Executive Director, Paula Smith Arrigoni.
This year, BAVC Media sought applications from documentary directors from underrepresented communities including artists identifying as women, non-binary, and/or transgender, artists of color, and artists with disabilities. "I'm inspired by this year's cohort of extraordinary filmmakers, all of whom are telling complex, unique and cinematic stories. Over the next year, this fellowship will nurture their considerable talent through unrestricted grant support, creative feedback sessions, workshops with seasoned editors, producers and funders, and industry networking at top festivals and conferences," says Nico Opper, MediaMaker Fellowship Creative Director, 2016 Fellow, and Emmy-nominated Filmmaker.
The 2020 MediaMaker Fellows are: Clarke Lyons, Squeegee (Baltimore, MD); Colette Ghunim, Traces of Home (Chicago, IL); Hanna Miller, Mississippi Mercedes (Oakland, CA & Mississippi); Madsen Minax, North by Current (Brooklyn, NY & Vermont); Maya Cueva, On The Divide (Berkeley, CA); Milton Guillen, On the Move (Chicago, IL); Reid Davenport, I Didn't See You There (Oakland, CA); Robie Flores, The In Between (New Orleans, LA); Sisa Bueno, For Venida, For Kalief (New York, NY); Victoria Montero, Guerrilleras (San Francisco, CA).
Meet the 2020 Fellows:
Clarke Lyons
Award-winning, Director / Producer / Screenwriter Clarke Lyons is a Baltimorean Filmmaker who received her B.A. from Temple University in the Film & Media Arts and her Dual-Masters in Business & Writing for Film & Television from Johns Hopkins University. Lyons is a storyteller emphasizing the value of perspective and how human nature deals with trauma while challenging stereotypes. To date, she has won four fellowships, been awarded multiple grants, been featured in several publications and is currently Co-Directing / Co-Producing the Feature Film, Squeegee.
Squeegee – While Baltimore continues to struggle with the reputation of being one of the most dangerous cities in America, there is a presence on Baltimore's street corners causing a city-wide debate. "Squeegee kids," kids that wash car windows at stoplights in exchange for tips, have a unique hustle. In this unforgiving town, four kids struggle to survive as they enter adulthood.
Colette Ghunim
Colette Ghunim's passion lies at the cross section of social impact and visual storytelling. Her first documentary, The People's Girls, received 2 million views for its spotlight on street harassment in Egypt. She is in development with Kartemquin Films on Traces of Home, a feature-length film documenting her journey back to Mexico and Palestine to locate her parents' original homes, which they were forced to leave decades ago. She is also the co-founder of Mezcla Media Collective, an organization supporting 400 women of color filmmakers in Chicago.
Traces of Home – Filmmaker Colette Ghunim takes her parents to find the ancestral homes in Mexico and Palestine that they had fled from decades earlier. While filling in the missing pieces of her identity, the journeys unravel the trauma of displacement that passed down through generations. Traces of Home is a feature-length documentary that will intimately explore the complexity of multicultural identity, as well as the emotional trauma of returning home.
Hanna Miller
Hanna Miller is a documentary film director and director of photography from Collins, Mississippi. Her background is in Russian language and culture, southern and rural identities, and sexual assault crisis response. Hanna's career has introduced her to diabetic Samoan writers, civil war fighters, and southern Russian mail order brides. In 2018, Hanna's short documentary "We Became Fragments" was considered for an Oscar nomination, and in 2021, she will premiere her first feature-length film. In her spare time, Hanna enjoys pickling foods and learning taxidermy.
Mississippi Mercedes – Down in Magnolia, Mississippi, pro-Trump, anti-immigration, anti-gay marriage, lesbian, once-"illegal" Colombian immigrant Mercedes Ricks offers community, job opportunity, and hard lessons in sacrifice to a dying town. Each due to and despite her contradictory beliefs, Mercedes jolted Magnolia in 2005 when Hurricane Katrina uprooted her from New Orleans and stranded her in this town of 1,700, where she eventually opened a restaurant: La Mariposa. La Mariposa offers Magnolia economic mobility and sodality, as well as a theater for Mercedes' ever-evolving management style. When Mercedes runs for local office, can she transfer her leadership from La Mariposa to the stage of Magnolia at-large? If so, will that finally prove Mercedes deserves to belong, will it betray her contradictions to an unforgiving small town — or both?
A. Madsen Minax
Angelo Madsen Minax is an artist and filmmaker whose projects explore complex queer intimacies and chosen and biological kinships. Madsen's works have screened and/or exhibited at spaces including the the Museum of Contemporary Art Chicago, Museum of Fine Arts Houston, European Media Art Festival, Anthology Film Archives, REDCAT, BFI, Kurzfilm Hamburg, Chicago Underground Film Festival, and others. He is a recipient of the Tribeca Film Institute's All-Access Fellowship and the Sundance Film Institute's Documentary Fund.
North by Current – Filmmaker Angelo Madsen Minax returns to his home town after the mysterious death of his two-year-old niece and the arrest of his brother-in-law as the culprit. Weaving the real and imagined links between death, incarceration, and trans embodiment, Madsen probes the family's history of addiction and Mormonism to create a relentless portrait of enduring, rural bonds.
Maya Cueva
Maya Cueva is an award-winning director and producer. Her work has been featured on NPR's All Things Considered,   Latino USA, The Atlantic, Teen Vogue,  and  National Geographic  and has screened at SXSW, Palm Springs International ShortFest, Full Frame Documentary Festival, and DOC NYC. Her short documentary,  The Provider,  won an Emmy at the College Television Awards. She was a 2019 Sundance Ignite Fellow, a 2019 Film Independent Documentary Lab fellow, and a fellow at the Jacob Burns Film Center.
On the Divide – On the Divide follows three Latinx people living in McAllen, Texas who are connected to the last abortion clinic on the U.S./Mexico border. As threats to the clinic and their personal safety mount, our three characters are forced to make decisions they never could have imagined.
Milton Guillen
Milton Guillén (Director and co-producer) is an award-winning Nicaraguan filmmaker who dwells in the realm of docufiction. His most recent works gravitate around the cinematic intersections of de-colonial ethnographic research and the affective image. Milton's films have screened globally at Hot Docs, CPH:DOX, DOK Leipzig, and more. In 2018 his debut feature, The Maribor Uprisings, co-directed with Maple Raza, received the Society for Visual Anthropology's Best Feature Award. He was recently named a fellow at the Points North Institute, the Bay Area Video Coalition, Kartemquin Diverse Voices in Documentary, and is the recipient of several artists residencies and grants internationally.
On the Move – On The Move follows three visual artists in exile as they utilize poetry, therapy sessions and dreams to remain emotionally connected to their destroyed home countries. As the film progresses, a kaleidoscopic view of displacement emerges, drawing similarities and contrasts on the emotional burden of its protagonists through the eyes of movement itself.
Reid Davenport
Reid Davenport is making his sixth documentary that explores the perspective of people with disabilities. Davenport is a 2017 TED Fellow and gave a TED Talk at the annual conference in Vancouver. His film awards include the Artistic Visions Award at the 2016 Big Sky Documentary Festival ("A Cerebral Game") and Best Short Documentary at the 2013 Awareness Film Festival ("Wheelchair Diaries"). He received a Master of Fine Arts in Documentary Film & Video from Stanford University in 2016.
I Didn't See You There – Spurred by the spectacle of a circus tent that goes up outside his Oakland apartment, a disabled filmmaker launches into a meditative journey exploring the history of freakdom, (in)visibility, and unrequited love. Shot entirely from his literal physical perspective, both from his wheelchair and his two feet, the filmmaker's gaze and thoughts oscillate between how he is seen, his distant family, and whether his films have fallen into the legacy of the Freak Show.
Robie Flores
Robie Flores grew up on the U.S./Mexico border. She's an independent filmmaker and video editor based in New Orleans. Her work has appeared on CNN and Bloomberg and has been featured by Teen Vogue, Fusion, Allure and i-d Vice. Her latest project The In Between, has received support from Chicken & Egg, Ford Foundation, Field of Vision, ITVS and participated in IFP's Documentary Lab, the Points North Fellowship and Camden / TFI Labs.
The In Between is her first feature film.
The In Between – Through the eyes of children unencumbered by border politics, The In Between visits the characteristic moments of growing up between two countries, exploring how life on the border is both ordinary and extraordinary and feels vibrant and fluid. The In Between is what coming of age on the U.S. / Mexico border looks like: birthdays, discovering Selena's music, first loves, quinceañeras, graduation, and figuring out what's next. This immersive film forms a lyrical coming-of-age story that celebrates the vibrant space between 'Mexican' and 'American'.
Sisa Bueno
Originally from New York City, Sisa Bueno is an Afro-Latina film & multimedia maker who is fascinated by people of all cultures and seeks to awaken our own empowerment. The NBC Network named Sisa an NBC Latino Innovator for her filmmaking, and she is a recipient of the ITVS-PBS Diversity Development grant and HotDocs CrossCurrents grant. Sisa is also a member of the NEW INC tech incubator program within the New Museum working with Augmented Reality (AR) technology.
For Venida, For Kalief – For Venida, For Kalief is an empathetic cinematic essay film with visual poetry that pays homage to the tragic story of Kalief Browder, who committed suicide in his home after being stuck in horrific limbo in Rikers Island jail for allegedly stealing a backpack. The film uses the poetry of his mother, Venida, (both deceased) to explore the concept of legacy, and the impact that the Kalief Browder case has had on New York City and New York State.
Victoria Montero
Victoria Montero is an award-winning photographer, filmmaker, and art director. Born and raised in Argentina, her work is centered on historical memory, gender, and social issues. She is the co-author of "Guerrilleras. Tradición y rebelión en la guerra civil de El Salvador", a photo book about Salvadoran Civil War. Based in San Francisco, she collaborates with independent film and photography projects. She holds a BFA in Graphic Design from the University of Buenos Aires.
Guerrilleras – Guerrilleras is a documentary film about the Salvadoran Civil War from a gender perspective: the female experience within the anti-government Farabundo Martí National Liberation Front (FMLN) guerrilla forces. The film presents a historical moment of struggle, hope, and love within the revolutionary movement—ultimately unveiling the impact that the war had on women in a pronounced patriarchal social structure. Directed by Rebecka Bíró and Victoria Montero.
BAVC Media would like to thank this year's selection committee:
Brittney Réaume – Manager, Filmmaker Services and Digital Marketing, BAVC Media
Dana Merwin – Program Officer, IDA
Emily Cohen Ibañez – Filmmaker and 2019 Fellow (Fruits of Labor)
Isa Nakazawa – Director of Marketing and Communications, BAVC Media
John Lightfoot – Senior Program Officer, California Humanities
Keri Archer Brown – Director of Content & Initiatives, ITVS
Nicole Opper – MediaMaker Fellowship Creative Director and 2016 Fellow (The F Word)
Paula Smith Arrigoni – Executive Director, BAVC Media
Sophie Gunther – Artist Development Manager: Film Funds, SFFILM
Soumyaa Kapil Behrens – Director, The Documentary Film Institute, San Francisco State University
Many thanks as well to those who read and evaluated applications at earlier stages including Jay Gash, Lubna Takruri, Mindy Aronoff, Niema Jordan, Rodrigo Reyes, and Sara Pedersen.
---
BAVC Media is also proud to announce two MediaMaker Fellow Alumni with $5,000 post-production and impact grants: Chelsea Hernandez ('18 Fellow) and team Tamara Perkins (Director/Producer, '14 Fellow) and Sara Maamouri (Editor, '11 Fellow). The grants are made possible by re-granted funds from the John D. and Catherine T. MacArthur Foundation.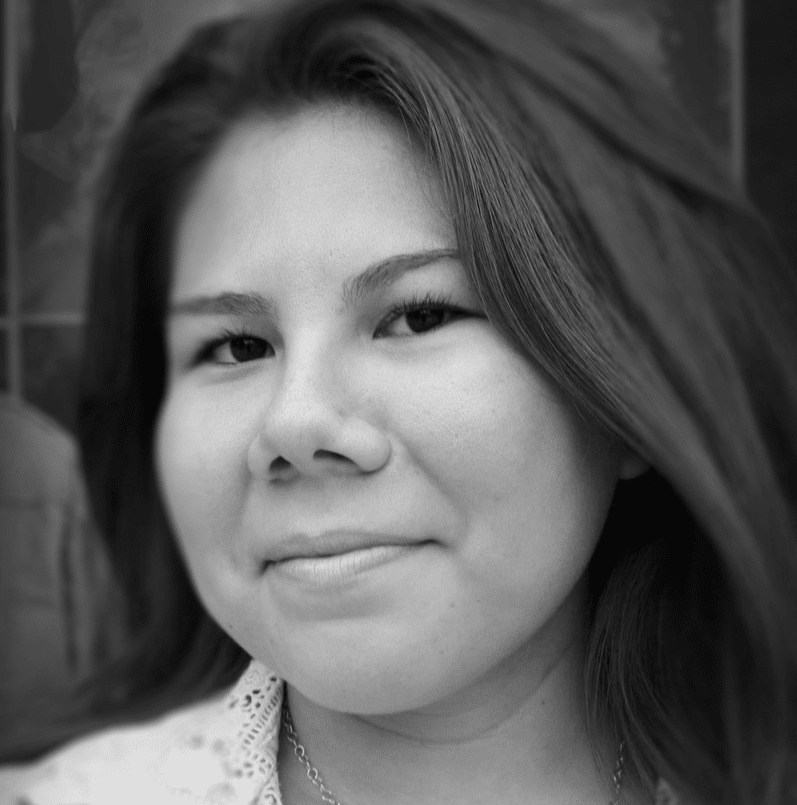 Hernandez, who is based in Austin, Texas, will use her funding to ensure the strength of her impact campaign, which includes a 360 video series to be released online, in advance of a Fall 2020 PBS broadcast premiere of Building the American Dream. Across Texas an unstoppable construction boom drives urban sprawl and luxury high-rises. Its dirty secret: abuse of immigrant labor. Building the American Dream captures a turning point as a movement forms to fight widespread construction industry injustices. The film had its world premiere at SXSW in March 2019. It is currently on the festival circuit and available for the public to book free community screenings in their area.
Perkins and Maamouri, who are based in Berkeley, California, will use their grant to work on the rough cut of Clarissa's Battle, a feature-length documentary about a single working mother who is a local and national organizer dedicated to obtaining quality childcare and preschool education for all children. Juggling this work, while raising a young son, pushes Clarissa into a healthcare crisis that has become too common among stressed, working mothers – especially women of color. Clarissa's Battle is best told through participatory filmmaking, with characters leading the story through their lived experience. Artistically, this holistic co-creation methodology involves participants owning, narrating and leading their stories.