BAVC Media Turns 40 in 2016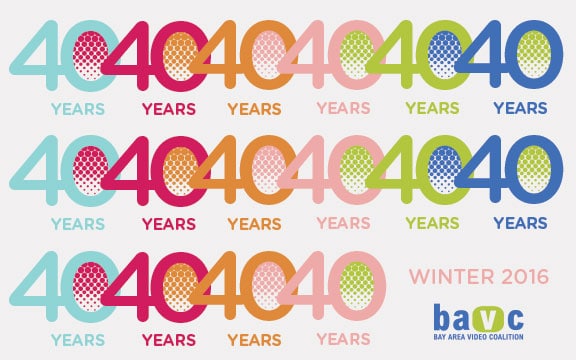 "It's for video people; regardless of what your trip is. If you're into video, do it."
In a 1976 video shared with BAVC Media by the San Francisco GLBT Historical Society, a man in the San Francisco's Castro district is being interviewed when suddenly he stops mid-interview and suggests that the man behind the video camera – the interviewer – go to a meeting at "the main library, Civic Center" to share with "all the video people in the Bay Area" what they could do if they had a center for video. He says that there is a "study for the Rockefeller Foundation" and that "It's for video people; regardless of what your trip is. If you're into video, do it."
The study he refers to in the video – shot by the queer video collective, "Queer Blue Light" – is the study that resulted in the founding of BAVC Media, 40 years ago this year. So much about BAVC Media has changed and evolved since then, but some things remain exactly the same:
BAVC Media's commitment to social justice,
Our belief that sharing often untold stories can have a profound effect on those doing the telling, their communities, and all of us,
An understanding that a group of people can work in collaboration to share technical skills and knowledge and change histories, and futures.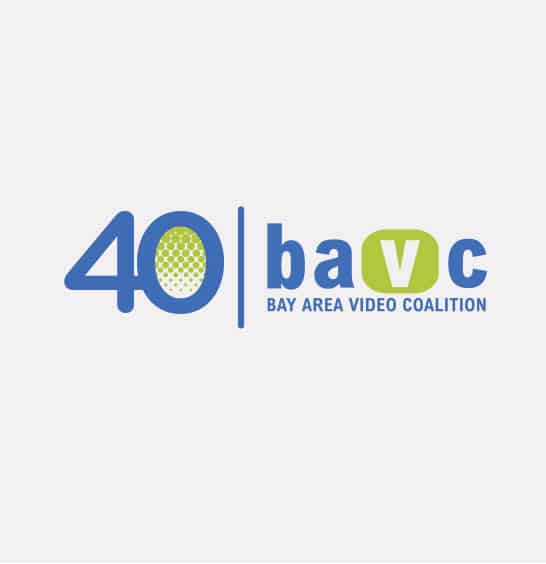 BAVC Media has had so much support throughout these forty years – from the Rockefeller Foundation providing the cornerstone grant for BAVC Media's founding to the Office of Economic Development supporting BAVC Media's current workforce initiatives, and the Aspen Institute helping us to strategize where we might lead next. Since our founding in 1976 BAVC Media has served hundreds of thousands of media makers, and we look forward with you to another 40.
We will be taking time throughout our 40th year to reflect on our history and how we can continue to make the work of creative media a viable work choice for thousands of people. We hope you join us here, on the website, or in person for one of our many public events in 2016.