Bay Area Video Coalition to Receive $55,000 grant from the National Endowment for the Arts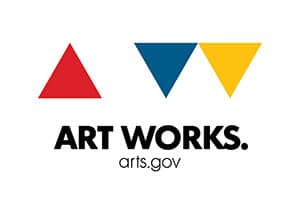 [San Francisco]—National Endowment for the Arts Chairman Jane Chu has approved more than $30 million in grants as part of the NEA's first major funding announcement for fiscal year 2017. Included in this announcement is an Art Works grant of $55,000 to Bay Area Video Coalition (BAVC Media) for Preservation Access Program. The Art Works category focuses on the creation of art that meets the highest standards of excellence, public engagement with diverse and excellent art, lifelong learning in the arts, and the strengthening of communities through the arts.
"The arts are for all of us, and by supporting organizations such as Bay Area Video Coalition, the National Endowment for the Arts is providing more opportunities for the public to engage with the arts," said NEA Chairman Jane Chu. "Whether in a theater, a town square, a museum, or a hospital, the arts are everywhere and make our lives richer."
"With this generous grant from NEA, BAVC Media can help arts organizations across the country share the social memory and artistic expression created on now-obsolete video and audio formats, enriching minds and inspiring creativity through access and engagement," said BAVC Media Executive Director Carol Varney. "Some of the video pieces BAVC Media will preserve include, in all likelihood, footage never seen before by the current generation or even by the one that preceded it."
In partnership with National Endowment for the Arts, BAVC Media offers subsidized video and audio preservation services to artists and small- to mid-sized arts and cultural heritage organizations, including preservation planning, collection assessment tools and training, and analog-to-digital preservation transfers at a discounted rate based on organizational budget size. NEA funding also supports BAVC Media's efforts to advance audiovisual preservation practice and theory based on new and innovative developments in the field.
More information on BAVC Media's Preservation Access Program can be found here.
For more information on projects included in the NEA grant announcement, visit arts.gov/news.