Celebrating 10 Years of Reel Stories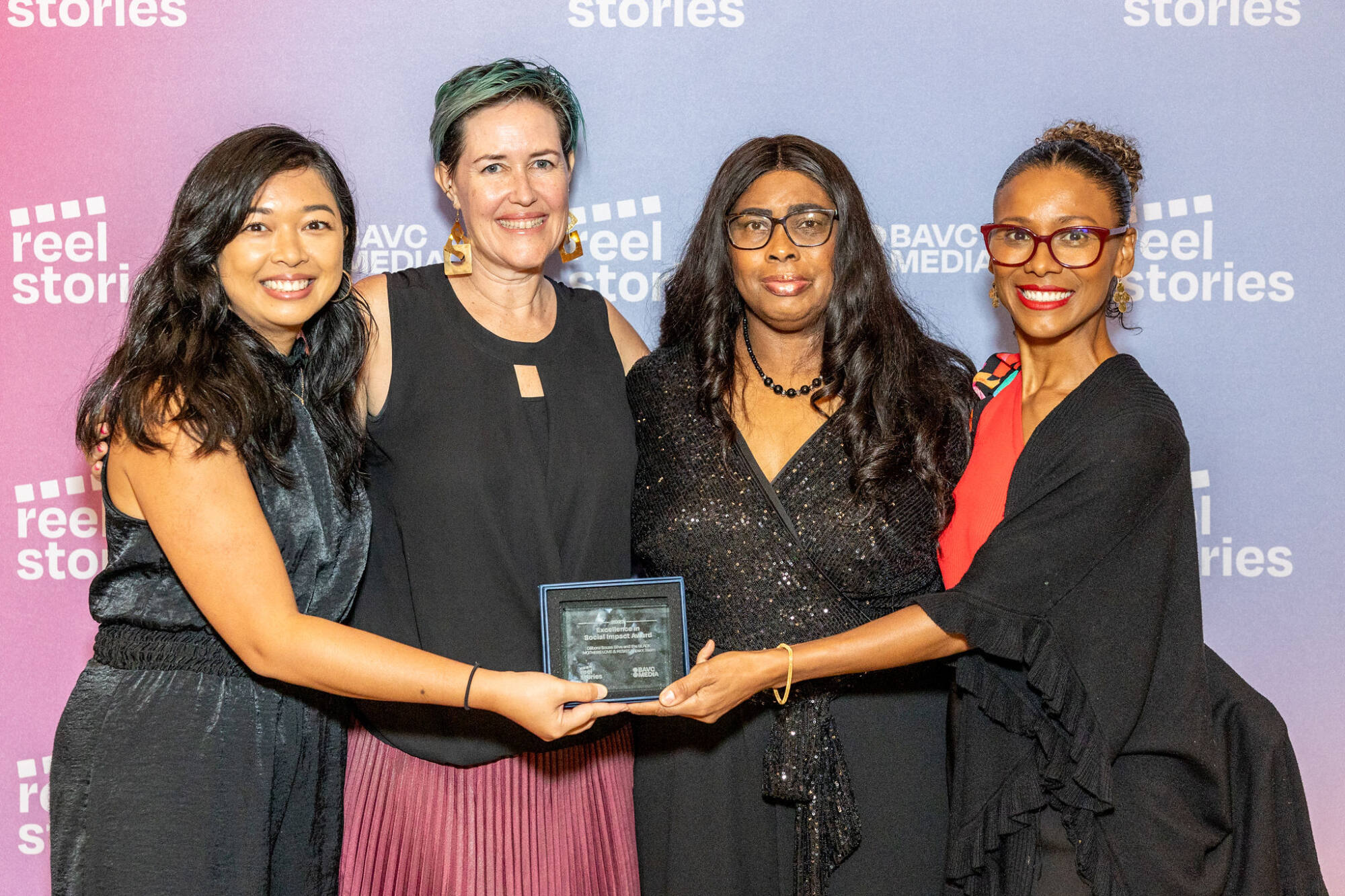 On September 28, we celebrated a significant milestone and gathered at KQED for the second annual Reel Stories Celebration & Awards. It was a night to remember, as we commemorated a decade(!) of Reel Stories programming that has been instrumental in uplifting women, girls, and gender-expansive filmmakers in the Bay Area.
A Decade of Empowering Voices
The evening was not only an awards ceremony but also a celebration of the voices and creativity of women and gender-expansive filmmakers of all ages. In the words of Paula Smith Arrigoni, BAVC Media's Executive Director, "We celebrated the rebellious act of training young women and nonbinary filmmakers, and a trailblazing group of women and gender expansive artists, collectives, and organizational leaders that have profoundly impacted the Bay Area film community."
A Night of Recognition and Gratitude
The event wouldn't have been possible without the support of our dedicated community as well as our exceptional awardees!
These individuals and organizations have been at the forefront of pushing boundaries, telling important stories, and creating a more inclusive film industry. Congratulations!
Lifetime Achievement Award
Sally Jo Fifer
Trailblazer in Fiction Award
Laura Wagner
Excellence in Social Impact Award
Débora Souza Silva and the Black Mothers Love & Resist Impact Team
Collective Power Award
Queer Women of Color Media Arts Project
Triple Threat Award
Renée Wilson
Field & Movement Building Award
SF Urban Film Fest
Trailblazer in Documentary Award
Lourdes Portillo
Support Reel Stories
If you are inspired by the work of Reel Stories and wish to support our mission of empowering women, girls, and gender-expansive filmmakers, you can make a donation here. Your contribution will help continue this important work and ensure that diverse voices continue to be uplifted.
Here's to the next decade of empowering filmmakers and celebrating their creativity, resilience, and impact!
Many thanks to Producer Sponsor LucasFilm
Special thanks as well to event supporters: The Film Collaborative & Justine Jacob
Photos by Reflect Light Photography