"Crip Camp" to Premiere at the 2020 Sundance Film Festival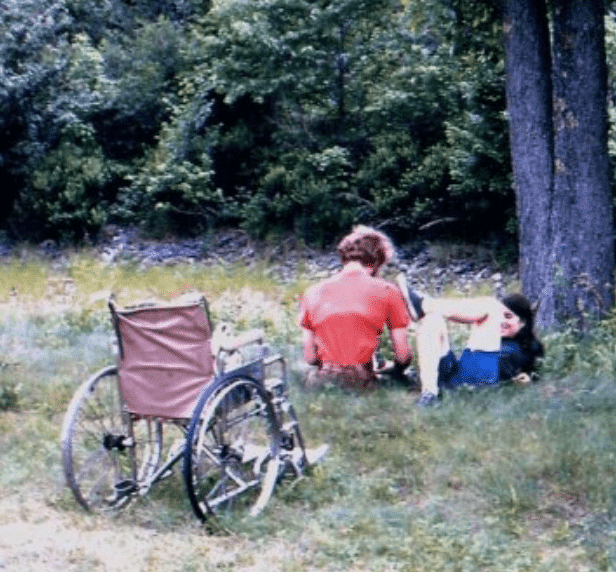 Throughout New York State in the 1970s The People's Video Theater was producing documentary programs using Sony PortaPak cameras. At the time, this technology was cutting-edge, and these programs chronicled the counterculture and liberation movements that transformed the politics of America. The collective's mission was to explore the capabilities of the video medium for creative self-expression and community empowerment.
The real-time recording and playback capabilities of this new video medium allowed The People's Video Theater to capture material and play it back for their subjects immediately. This "feedback" capability enabled participants to shape their own stories on-screen, and to initiate dialog or mediation with audiences to resolve conflicting viewpoints and affect positive change.
The People's Video Theater, and its successor media collective Survival Arts Media, produced moving media in diverse arenas, including improvisational street theater, political activism, artistic biography, public access television, and immersive multimedia performance.
More recently, Survival Arts Media founders Howard Gutstadt and Ben Levine have established an archive documenting the early independent video projects of The People's Video Theater and Survival Arts Media. The archive features content produced in New York and Maine during the 1970's, which will be accessioned as part of NYU's Special Collections Library in 2020.
One significant project in this archive includes videotapes recorded at Camp Jened, a summer camp for young people with disabilities in upstate New York. These direct and empathetic recordings made with the camp's disabled community are featured in Crip Camp, a documentary premiering at Sundance 2020.
Crip Camp tells the story of self-definition and self-actualization. It is the journey taken by former camp members towards empowerment, and the struggle of the disability rights movement leading to the ratification of the American Disability Act.
The People's Video Theater's historic ½" PortaPak videotapes from Camp Jened were digitized and restored in preparation for use in the Crip Camp documentary through BAVC Media's Preservation Access Program in San Francisco, California. This program offers discounted preservation services for artistic and culturally significant works held on obsolete magnetic media.
Crip Camp's development was accelerated via association with The Sundance Institute, resulting in the selection by Barack and Michelle Obama's Higher Ground Productions Company as one in its first series of films to be distributed on Netflix.
The documentary will be streamed simultaneously worldwide on Netflix in 150 countries and in 35 languages starting in March 2020.
The film's co-directors and producers, Nicole Newnham and Jim LeBrecht, and producer Sara Bolder, are members of the Bay Area film community. They reside in Berkeley, California.
Crip Camp won the U.S. Documentary Audience Award at the 2020 Sundance Film Festival in January.