Filmmakers Jacqueline Olive and Alcee Walker Receive MediaMaker Fellowship Alumni Grants.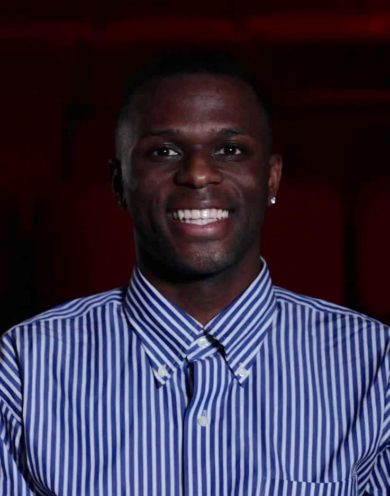 San Francisco, CA – Bay Area Video Coalition (BAVC Media) is proud to announce Jacqueline Olive ('11 Fellow) and Alcee Walker ('16 Fellow) as the inaugural recipients of MediaMaker Fellowship Alumni grants. Olive and Walker will receive $5,000 each, to cover costs related to impact strategy and post-production, respectively. The grants are made possible by re-granted funds from the John D. and Catherine T. MacArthur Foundation.
Olive, who is based in Wilmington, North Carolina, will use her funding to complete post-production work on Always in Season, the same project that was under development when she first entered the MediaMaker program in 2011. When 17-year-old Lennon Lacy is found hanging from a swing set in rural North Carolina in 2014, his mother's search for justice and reconciliation begins while the trauma of more than a century of lynching African Americans bleeds into the present. Always in Season asks what will it take for Americans to begin building a national movement for racial justice and reconciliation? The film will have its world premiere at the Sundance 2019 Film Festival.
Walker, who is based in Brooklyn, New York, will use his grant to support impact strategy for Child Support, a new project unrelated to the film he came into the Fellowship with. Inspired by true events, Child Support follows a group of young black girls who are struggling to find a balance between their broken homes and pressures of adolescence, including chronic bullying. Walker hopes to build on the success he's had with screening the film as part of anti-bullying workshops in New York, Pennsylvania and Ohio schools, by branching out to schools and school districts in California, Texas, Florida and Massachusetts.
"I'm thrilled that the MediaMaker Fellowship can continue to make a difference in the creative and professional lives of our esteemed alumni," says MediaMaker Fellowship Creative Director, Nicole Opper. "In the case of Jackie, we are able to come full circle supporting a project we've believed in from inception all the way to picture lock. And with Alcee, it's exciting to be on the ground floor of a completely new project that uses a narrative filmmaking approach to drive social impact."
Applicants were selected by BAVC Media program staff. The awards were initially announced at the 2018 MediaMaker Fellows Presentation Day.
Applications for the 2019 MediaMaker Fellowship are now open. Read more here.