Part Time
$25-35 USD / Hour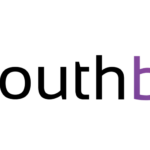 Website Youth Beat
Changing Lives Through Media
PROJECT
Youth Beat (Fiscally Sponsored Project)
ORGANIZATION
Oakland Public Education Fund
JOB TITLE
Youth Beat – Multimedia Teaching Artist (Film / Animation)
REPORTS TO
Youth Beat Education Director
TIMELINE
Applications accepted starting September 3, 2023. Hiring immediately, position open until filled.
JOB DETAILS
***NOTE– please let us know in your cover letter which opportunity you are interested in with Youth Beat.***
MultiMedia Teaching Artist Opportunities Available
Pre-Apprenticeship Program:
(15-20 hours / week): Monday and Wednesdays 11:00am-5:30pm. Additional hours for one on one check-ins and prep.
This program is geared toward equipping our Pre-Apprentice cohort with employable skills in video and media production, providing them with mentorship and support from professional filmmakers and entrepreneurs, and helping our cohort build a clear career vision for the future.
Coliseum College Prep Academy:
(5-6 hours / week) : Tuesday and Thursday 3:00pm-5:00pm
This program at CCPA is geared around helping a group of students create a bi-weekly video news and variety show to be broadcast via youtube to the school community. Educators teach students technical video skills as well as acting as showrunner for the show, making sure to complete deliverables and interface with school administration to deliver content.
Life Academy
(5-6 hours / week) : Tuesday and Thursday 4:30pm-5:45pm
This program provides media arts training to Life Academy High School students with production goals of highlighting and uplifting the Life Academy community, creating and producing a weekly news bulletin and monthly podcast.
COMPENSATION
Starting wage commensurate with experience. $25-35 / hour
INSTRUCTIONS
Please do not send your application directly through email. Please read the following in order to avoid application delays:
Applications will be reviewed immediately and candidates with the best fit will be contacted for interviews. Unfortunately, the volume of applications will prevent us from responding to all applications received.
ABOUT THE ED FUND:
The Oakland Public Education Fund is the fiscal sponsor for Youth Beat. The Oakland Public Education Fund leads the development and investment of community resources in Oakland public schools so that all students can learn, grow, and thrive. Teaching Artists will be employees of the Oakland Public Education Fund working at Youth Beat. www.oaklandedfund.org.
ABOUT YOUTH BEAT:
Youth Beat at KDOL-TV is a non-profit program (fiscally sponsored by the Oakland Public Education Fund) that offers free media production programs to Oakland youth. We provide hands-on training and job experience in video production, journalism, narrative filmmaking, photography, design and animation. We teach media to middle school and high school students with the goal of keeping them engaged in school and developing job readiness skills to pursue a career in the media industry.
Our team of teaching artists, educators, and producers facilitate after-school and summer programs at KDOL – TV, work in schools across the Oakland Unified School District (OUSD), and lead freelance media projects for our youth media production company. We are currently looking for energetic, creative individuals who are passionate about media, sharing their craft, and working with socio-economically and ethnically diverse groups of youth.
This is an ideal opportunity for local creators looking to secure some reliable part-time work, or those looking to get their foot in the door in the world of media education at a rapidly growing non-profit program. Staff members may also have the opportunity to take on additional hours and lead freelance media projects through our social enterprise production company, Youth Beat PRO.
We are staffing up for Fall 2023 and looking to add talented part-time Teaching Artists to our instructional team. Our Teaching Artists play a crucial role as we grow our capacity to serve more Oakland youth. We are looking for experienced, professional creators (video, photo, animation and/or design) who are excited about training and mentoring low-income, BIPOC teens. Could that be you?
ABOUT THE ROLE:
We are looking for talented experts in the field of multimedia, video production, and animation who are excited about sharing their craft with Oakland teens. The position is open for immediate hire and will be open until filled. There are opportunities to continue through the Spring depending on schedules, strengths, and availability.
Teaching Artists will report to Youth Beat's Education Director. They will plan and implement curriculum, help manage student projects as students create, and help to build and grow our media arts career pathway. Applicants should demonstrate a mastery of technical skills of video production (ideally) as well as passion and an ability to connect with inner-city teens (a must). Other multimedia skills (photography/Photoshop, animation, design, etc.) are a big plus as well.
Youth Beat is a quickly growing organization with a ton of potential for additional future hours and work. Our organization is growing quickly, and whomever we hire for this job would have an inside track at additional responsibilities and work in the coming years at Youth Beat.
DUTIES AND RESPONSIBILITIES:
Work with diverse, inner-city youth from Oakland schools as they learn the basics of filmmaking and/or animation.
Plan, deliver, and refine curriculum as part of the teaching team
Participate in Professional Development and Staff Trainings
Follow data and attendance tracking procedures and complete monthly progress reports for Youth Beat
Lead and complete media projects along with students for paying clients as part of our youth production company, YB Pro. (These opportunities offer additional freelance opportunities and income for our employees and students, as well as access to our professional production gear at KDOL-TV.)
REQUIRED QUALIFICATIONS:
Bachelor's Degree preferred from an accredited college or university in a related field: Media Studies that include Video Production, Graphic Design, Motion Graphics, etc.
Ability and passion for working with diverse, inner-city teenagers.
In-depth working knowledge of the three stages of video production.
Editing experience in Adobe Premiere (or animation software)
Additional media skills a plus: Photography, Motion Graphics, Music Composition, Web Design.
PHYSICAL REQUIREMENTS:
Ability to move and set up professional production equipment.
EQUAL EMPLOYMENT OPPORTUNITY DISCLOSURE:
The Oakland Public Education Fund is committed to creating a diverse environment and is proud to be an equal opportunity employer. All qualified applicants will receive consideration for employment without regard to race, color, religion, gender, gender identity or expression, sexual orientation, national origin, genetics, disability, age, or veteran status.
We also know that great candidates can bring skills to The Ed Fund that we haven't thought of just yet, and who won't fit everything we've described above. If this is you, don't hesitate to apply. Tell us what unique contributions you can offer.
We are dedicated to improving our organization and know that part of it means to better reflect the people we serve. We are committed to diversity and building an inclusive environment for people of all backgrounds and ages and we especially encourage members of traditionally underrepresented communities to apply, including women, people of color, LGBTQ people and people with disabilities.