November is the official month for Homelessness Awareness.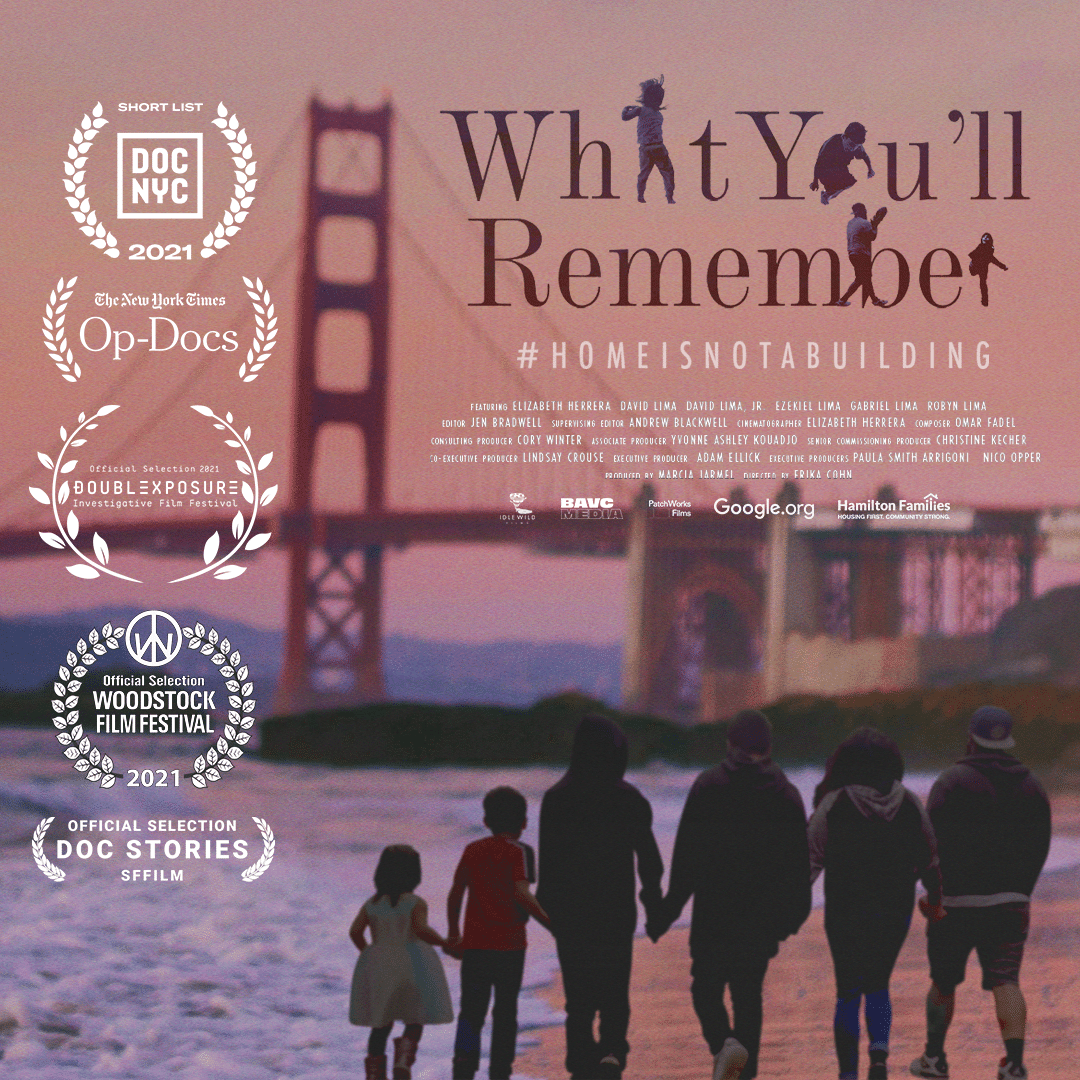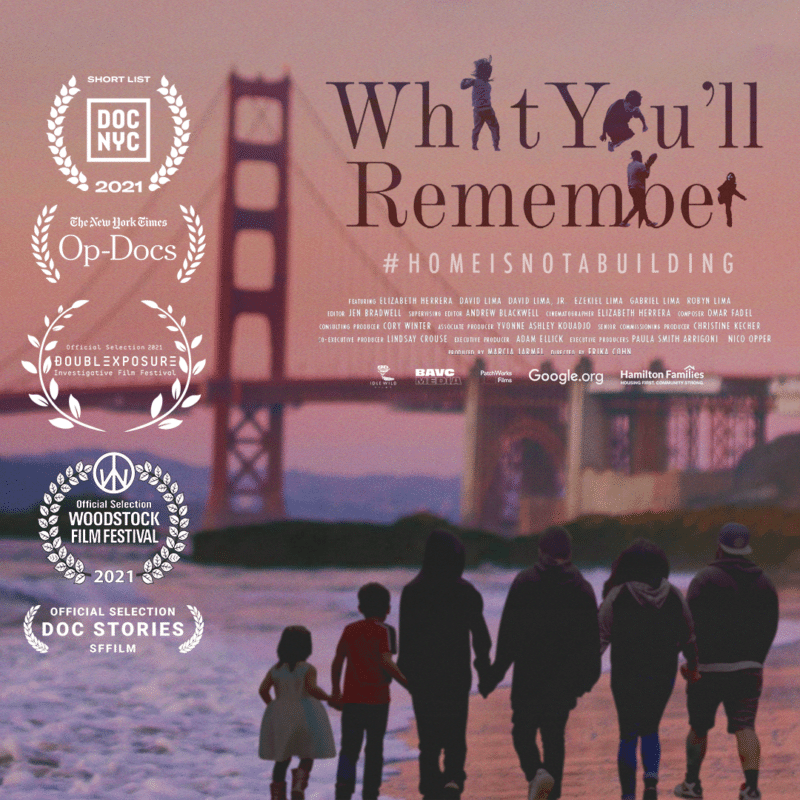 During the pandemic, increasing income inequality and cumulative housing instability have been dramatically exacerbated. These disparities are more pronounced in the Bay Area, a place of opportunity, but also of tremendous inequality and deprivation.
So, this November, BAVC Media has partnered with Argo, a streaming platform and filmmaker community, and Hamilton Families, a non-profit organization that fights against homelessness in the Bay Area. Established in 1985, Hamilton Families is San Francisco's leading service provider for families experiencing homelessness.
Together with Hamilton Families, Argo has co-curated, Finding Home, a playlist that features three powerful documentaries that combat the biases of homelessness, as told by the persons who have experienced it. All three films were directed and produced by exceptional filmmakers in our BAVC Media community and Hamilton Families, and executive produced by Nico Opper and Paula Smith Arrigoni.
Unhoused parents write a love letter to their children (What You'll Remember directed by Erika Cohn, produced by Marcia Jarmel and cinematography by Elizabeth Herrera), a family copes in the midst of transitional housing (About A Home directed and produced by Elizabeth Lo and Daniel Chein), and a child learns the meaning of home (Hogar directed and produced by Emily Cohen Ibañez, produced and edited by Kristina Motwani). These intimate moments are captured to show us the ways that people who experience homelessness can create home, safety, and a loving environment to thrive in. Through various techniques, like first-hand narration, animation, or observational filmmaking, the films show how the bond of family is the real foundation of home.

WHAT YOU'LL REMEMBER
Now Streaming on Argo, The New York Times Op-Docs, and in the Academy Screening Room 
Duration: 12 min
Genre: Documentary
Year: 2021
Directed by Erika Cohn
Produced by Marcia Jarmel
Cinematography by Elizabeth Herrera
THE FILM
In this New York Times Op-Doc, two young parents reframe their experience of homelessness in an achingly beautiful portrait about home, family and security – and ultimately, as a love letter to their children.
What You'll Remember is an observational documentary, filmed and expressed by a family experiencing homelessness. Elizabeth Herrera documents her family's living conditions through an iPhone and a gimbal, in raw and real-time footage. Through hand-held shots and long takes, we discover the truth about their lives without alteration, intrusion, or interruption. We are not only able to see, but also feel the strength and resilience of Elizabeth and her husband, who have done everything in their power to create a nurturing environment for their four children. Even though the family had to live out of their car, Elizabeth and her husband turned it into a fun experience and framed it as 'car camping.' They brought the kids to beautiful parks, barbecued, and cuddled up for late-night movies. They turned hardship into an adventure. What they hope their kids will remember is joy and positivity, not distress and turmoil. Elizabeth invites us and her children into an inner bubble – a cocoon of love that holds the family together. The result is an engrossing story that resonates with one simple message: "Home is not a building. Home is where your family and the people you love are."  
What makes WHAT YOU'LL REMEMBER especially remarkable is that it was intimately filmed by the mom of the family, Elizabeth Herrera, on her phone. In making the film, the director and producers discovered that Elizabeth is a burgeoning filmmaker. The studio, BAVC Media, provided her a scholarship to obtain a certificate in video production where she made her first independent short film about her son, and, shortly after, BAVC hired her to join their staff. In the following months, against all odds, Elizabeth and her family were able to finally do what they had set out to achieve: find a permanent home.
From homeless to filmmaker, Elizabeth's experience not only challenges the meaning of home, or lack thereof, but also shows us what is possible when someone is given the chance to share their own story.
WHAT YOU'LL REMEMBER is also Oscar eligible and playing in the Academy screening room!
ABOUT THE FILMMAKERS
Elizabeth Herrera (cinematographer) is a California native, who shot the film. Having experienced homelessness, she strives to capture the realities of housing instability through observational storytelling. She is currently pursuing a certificate in video production at BAVC, where she recently created a short-doc about life during Covid-19.
Erika Cohn (director) is a Peabody, two-time Emmy and DGA-Award winning filmmaker who Variety recognized as one of 2017's Top Documentary Filmmakers To Watch and was featured in DOC NYC 2019's "40 Under 40." Most recently, Erika directed/produced the New York Times Critic's Pick, Peabody nominated and Emmy award-winning Belly of The Beast, directed/produced The Judge, a Peabody Award-winning and Emmy-nominated film. She also co-directed/produced, In Football We Trust, an Emmy award-winning, feature documentary.
Marcia Jarmel (producer) has produced and directed a slate of award-winning films. Her film, Los Hermanos/The Brothers won the Best Documentary prize at Woodstock Film Festival and was nominated for Best Music Documentary Award by the International Documentary Association.
*Click here to donate and support Elizabeth and her family through her Go Fund Me Page*

ABOUT A HOME
Duration: 9 min
Genre: Documentary
Year: 2020
Directed by Daniel Chein & Elizabeth Lo
Cinematography by the Sarria Family
Edited by Blair McClendon
THE FILM
Precious Sarria and her family experienced housing insecurity for over two years. After transitioning into housing, they documented their lives to raise awareness for the rising homelessness in regions surrounding Silicon Valley.
In this deeply resonant film, members of the Sarria family take turns documenting everyday life  in transitional housing, using an ordinary smartphone. The handheld and spontaneous footage adds immediacy and freshness to their story, but also empowers the subjects. The Sarria family holds the pen.They shape the narrative through their own eyes, ears, voices, and movements. Despite their precarious situation, the family reveals both the quiet and joyous moments during the chaotic phase of finding housing. In the end, the audience must confront the stigmas of individuals suffering from homelessness. We learn that the place we call home does not define who we are, does not strip us of basic humanity, and cannot take away the bursting energy of familial love.
ABOUT THE FILMMAKERS
Daniel Chein (director/producer) is an independent filmmaker whose work explores transculturalism and expressions of identity. Daniel has won awards for his feature documentary and short films, including support from Sundance Film Institute, ITVS, IFP/HBO, SFFILM, and the Berkeley Film Foundation.
Elizabeth Lo (director/producer) is an award-winning director, cinematographer, and producer whose work has been broadcast and showcased internationally, at Sundance Film Festival, Tribeca Film Festival, BFI London Film Festival, and New York Times Op-Docs amongst many others. Elizabeth was featured in DOC NYC's "40 Under 40" list in 2020.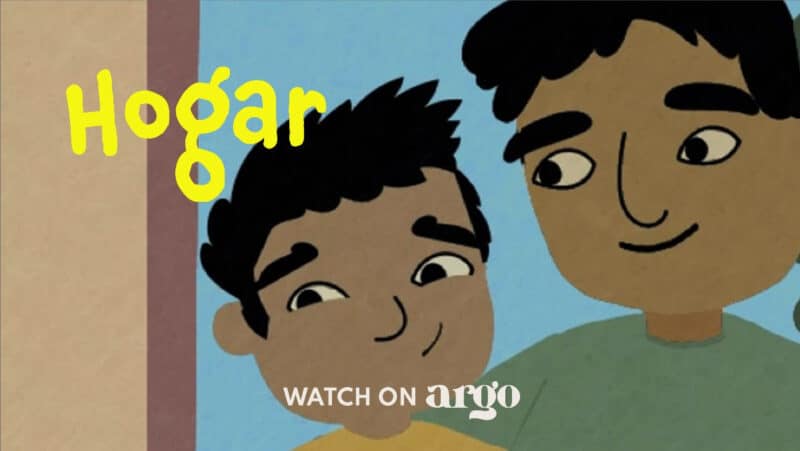 HOGAR
Duration: 8 min
Genre: Documentary
Year: 2021
Directed/Produced by Emily Cohen Ibañez
Produced by Emily Cohen Ibañez and Kristina Motwani
Animation by Pamela Chavez & Dustin Garcia
THE FILM
Through hand-drawn animation and first-person voiceover, Maria and her 6-year-old son, Emmanuel, recount their memories of being unhoused in San Francisco and what home means to them.
Hogar flips the traditional narrative about homelessness on its head. Instead of focusing on the darker sides of homelessness, the film shows the positive and vibrant moments between a mother and her son, who happen to be affected by house instability. Their story is portrayed through a combination of tropical latin beats, saturated pastels, and children's animation. There are popsicles, sea-animals, and palm trees. The characters are smiling and embracing. We realize the effervescent glow of childlike wonder and imagination that flourishes and multiplies in the face of serious challenges. And more significantly, there is a palpable, and undefeatable love between mother and son. We cease to view these individuals as helpless victims of homelessness. Not only do they survive, but they thrive. The film is a stunning manifestation of the meaning of home: "the mind, the heart, and the soul connected is where your home is." The walls of love hold this family together.
ABOUT THE FILMMAKERS
Emily Cohen Ibañez (producer/director) is a Latinx filmmaker who pairs lyricsim with social activism, advocating for labor, environmental, and health justice. Her short films have reached international audiences through The Guardian, The Intercept, and Independent Lens. Her feature documentary, Fruits of Labor, had its World Premiere at SXSW 2021. It was shortlisted at the IDA Awards for Best Documentary Feature.
Kristina Motwani (producer/editor) is an Indian-American film editor. She is also the editor of Fruits of Labor, which premiered at SXSW 2021. She won the Special Jury Prize at Sundance as well as Peabody and Emmy awards for Midnight Traveler, which she co-edited.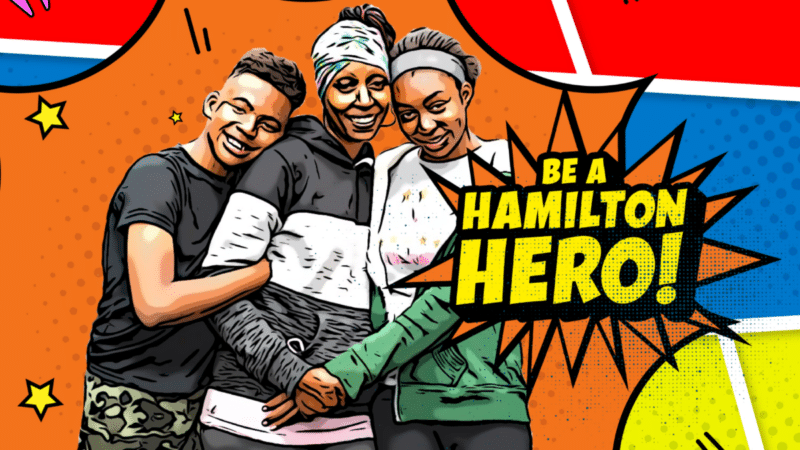 DONATE TO HAMILTON FAMILIES
Help families in the San Francisco Bay Area by donating to Hamilton Families. Every donation you make will help support children and families in this community.
THE IMPACT OF YOUR GIVING
$50 can feed a family residing in the Tenderloin Shelter for a day.
$100 can connect families to recovery and stability resources in the community.
$250 can support critical care and case management to a transitioning family.
$500 can provide monthly direct cash assistance to a family, ensuring they have a social safety net.
$1,200 can provide a monthly rental subsidy to a family in Hamilton Families' Housing Program.