Preservation Access Program 2018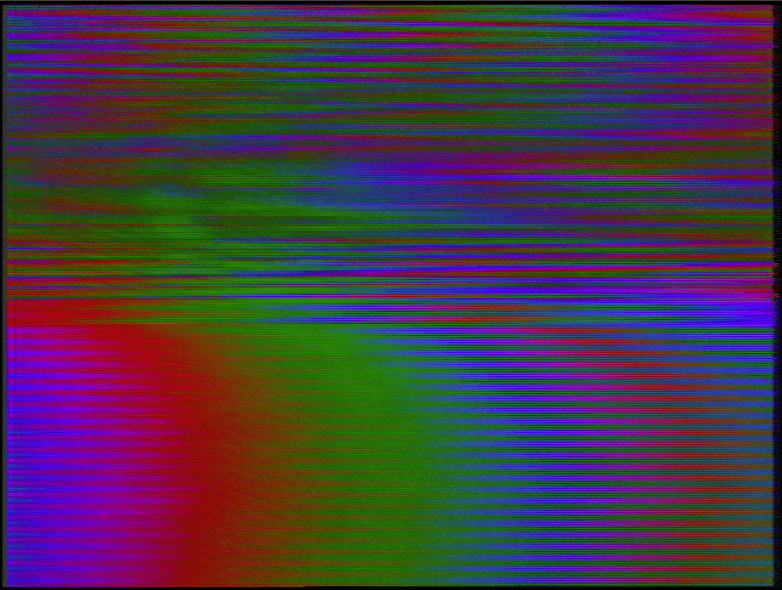 We are excited to announce the participants in the upcoming round of BAVC Media's Preservation Access Program! From video artists to unique regional collections, the group is representative of the wide variety of artists and institutions this unique program serves. The following is a brief overview of the clients we will be collaborating with to preserve their precious magnetic media over the coming months:
Visual Studies Workshop is a non-profit educational and research organization located in Rochester, NY. Their mission is to support makers and interpreters of images through education, publications, exhibitions, and collections.

The GLBT Historical Society collects, preserves, exhibits and makes accessible to the public materials and knowledge to support and promote understanding of LGBTQ history, culture, and arts in all their diversity. Their audio collection contains content created by Judy Freespirit, a Jewish lesbian, fat liberation and disability rights activist, performer and writer.

Tony Conrad, recently deceased, was an experimental musician, filmmaker, artist and performer. Starting in the 1960s he pioneered many experimental media genres , collaborating  with a number of underground and experimental artists and musicians.

Susan Milano is a video artist, who has been working with the format since its advent. She helped coordinate the Women's Interart Center "Women's Video Festival" in 1975, which helped to cultivate and bring attention to female artists working in the burgeoning field.

Mary Addison Hackett is a California artist. The range of her art is broad, including painting, drawing, performative video, experimental documentary, often with feminist themes and overtones.

Bonnie Ora Sherk is the founder and director of Crossroads Community (The Farm), a pioneering, urban agriculture, multi-arts, environmental education center formerly located where Potrero del Sol Park now stands.

People's Video Theater / Survival Arts Media's original mission was the establishment of independent video as an as electronic art form and to promote its use for real time feedback for media activism. Their current mission is to contribute to the historical record of origins of independent video and to provide a robust context which helps define how the development of independent media bridges into digital media ecosystem of the current internet era.

Suzanne Lacy's work ranges from intimate, graphic body explorations to large-scale public performances involving hundreds of performers and thousands of audience members. Her video collection includes documentation of early performances and feminist art, as well as interviews with other artists.

Videoda, a project of Contact Collaborations, Inc., archives performance documentation of Contact Improvisation from its inception in 1972. Alternately called an art-sport, a social dance, animal play, or a physical dialogue; Contact Improvisation has evolved into a world-wide practice with a profound influence on the contemporary dance.

Ravenswood was an ambitious experiment in racial integration and alternative education in American history. Ravenswood High School attracted visits and speeches from some of the most important minority, artists, civil rights leaders and education reformers of the time including: Maya Angelou, Cecil Williams, Wilson Riles, David Harris and Correta Scott King. Two of these are speeches are among the tapes in this collection.

Rick Tejada Flores is a San Francisco based documentary filmmaker. He started his work in television in 1969 at KQED. His films capture the lives of Latin-American artists, individuals and communities.

Eric Theise is a San Francisco filmmaker, developer, and lecturer. His works include experimental video, as well as documentation of his lectures related to computers, freedom, and privacy in the context of the then-new Internet.

Adam Werbach produced the ground-breaking 13 episode environmental investigative documentary, The Thin Green Line, in the late 1990s. The program was shown on the Outdoor Life Network, until it was cancelled after a large american auto manufacturer threatened to pull sponsorship from the network unless the show was removed.

CCTV Channel 17 / Town Meeting TV have archives that reach back to 1984, with recordings of community events and meetings through the heyday of Burlington, Vermont's progressive political government under the leader of then-Mayor, now U.S. Senator, Bernie Sanders.

Reality Check TV is a long running cable access television show and longtime supporter of independent media, and San Francisco arts, music and theater.
The Preservation Access Program is made possible by the incredible generosity of The Andrew W. Mellon Foundation and the National Endowment for the Arts.