Preservation Access Program Recipients Spring 2016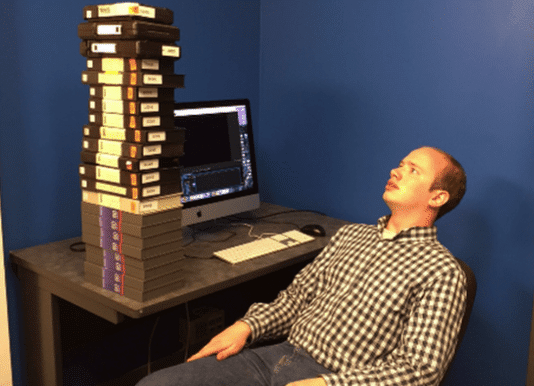 The Preservation Access Program, or PAP (pronounced p-a-p and not pap like the funny ladies in the Finance department like to say), is our popular, ongoing relief program for artists and small arts organizations seeking to preserve their works recorded to magnetic media. Thanks to a generous subsidy provided by the National Endowment for the Arts, BAVC Media is able to digitize and provide other preservation services at heavily discounted rates.
PAP holds two application rounds per year, the latest one ending on January 14th, 2016. We've just told some amazing artists and organizations that they will be receiving the NEA subsidy and thrilled by the talent represented this year, we thought we'd tell you as well. The recipients listed below were chosen for both the quality of their application and their willingness to commit to long-term preservation goals.
Our next deadline for applications will be in early summer, deadline announcement is TBA. If you are interested in applying, let us know you would like to be added to the mailing list. For more information about the program, check out our PAP information page, or give us a shout at preservation@bavc.org, 415-558-2158.
Benjamine Creme Museum
Non-profit Fine Arts Organization
Santa Monica, CA
http://benjamincrememuseum.org/
Charles Woodman
Electronic Artist
Cincinnati, OH
http://www.videosavant.org/
Community TV Network
Non-profit Community Media Organization
Chicago, IL
http://www.ctvnetwork.org/
John Sanborn
Media Artist
Berkeley, CA
http://www.johnsanborn-video.com/
Jordan Belson Collection
Visual Music Artist
Los Angeles, CA
http://www.centerforvisualmusic.org/Belson/
KBOO Community Radio
Volunteer-run Community Radio Station
Portland, OR
http://kboo.fm/
David France & Public Square Films
Transferring The L.O.V.E. Collection from Lesbian Herstory Archives for the upcoming documentary "Sylvia and Marsha"
New York, NY
https://twitter.com/SylviaNMarsha
Reality Check TV
Underground Video Magazine
San Francisco, CA
http://www.realitychecktv.com/
People's Video Theatre/Survival Arts Media
Experimental Television Outfit in the 1970's
Jamestown, NY
http://www.experimentaltvcenter.org/survival-arts-media-visiting-artists
Van McElwee
Installation Artist
St. Louis, MO
http://vanmcelwee.com/
Wendy Rogers
Choreographer
Riverside, CA
http://wendyrogersdancing.com/