Preserving Dance Heritage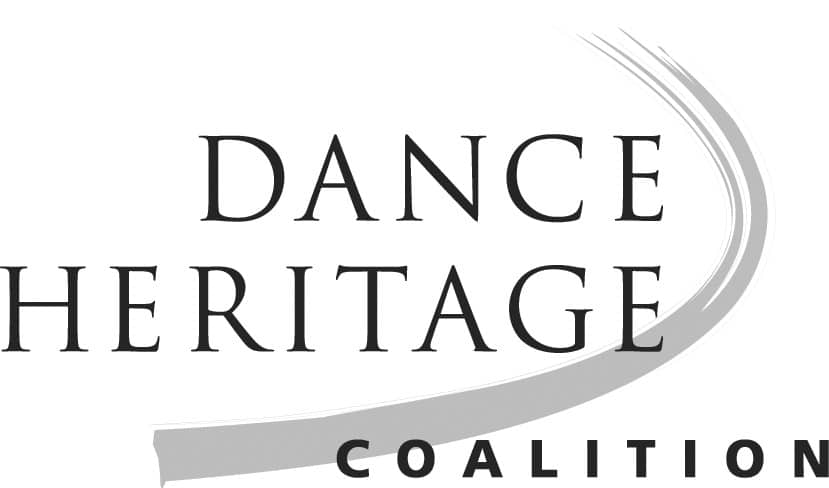 In 2007, with funding from the National Endowment for the Arts and The Andrew W. Mellon Foundation, the Dance Heritage Coalition (DHC) embarked on The Dance Heritage Coalition Dance Preservation and Digitization Project (DHC DPDP), an ambitious project to preserve and make accessible vital dance documentation, rare performances, and other notable works of America's dance legacy.
As the nation's sole non-profit organization dedicated to documenting, preserving, and making accessible America's dance legacy materials, the DHC encourages, initiates, and develops collaborative projects among the dance communities, library and archival fields, scholarly institutions, and individuals in four essential areas:
access to materials;
the continuing documentation of dance employing both traditional methods and developing technologies;
preservation of existing documentation;
and education within and beyond the field of dance.
Programming is directed by a board of national experts representing significant dance archives in the United States, and is carried out by the DHC staff and consultants.  Additionally, the DHC provides educational initiatives and sets best practices, as well as serves as a think tank and convener of the dance heritage field.
BAVC Media was chosen as a partner for DHC DPDP because of our experience preserving at-risk analog video formats, our commitment to using and developing open-source standards and tools and our history of creating community around preservation of analog video for non-profit organizations and artists. The DHC DPDP aims to:
acquire and preserve historically significant dance documentation;
provide secure access to dance documentation through DHC member institutions;
and promote and enact analog and tape-based media preservation.
The DHC DPDP encourages and facilitates research and instruction in the dance field and related areas by acquiring, developing, archiving, and disseminating data and documentation relevant to a wide spectrum of dance disciplines and heritage. Currently, the DHC DPDP consists of three major initiatives:
A searchable online catalog of moving images — films, analog and digital tapes, and digital files — held by dance libraries, as well as streamable files of moving images that have been digitized for preservation and access under this program. A pilot version of this catalog can be found here.
A digital repository to ensure the long-term preservation of digitized moving images. BAVC Media is designing a sustainable, flexible and open-source repository based on the Open Archival Information System (OAIS), a widely accepted framework for digital preservation.
Prototypical digitization hubs built by BAVC Media in geographically diverse locations for the preservation transfer of dance video. Under the guidance of BAVC Media staff, digitizing technicians at these stations are trained in preservation best practices, signal chain workflow and metadata standards:

The Museum of Performance and Design digitizing station was designed and built by BAVC Media in 2010. This station, which is designed to focus on analog materials most common in the institutions served by the MPD, was housed in the MPD for two years during which time two fellows and the MPD archivist were trained in signal workflow and preservation digitization practices.
The second station, at the Dance Notation Bureau, was designed and installed by BAVC Media and Dave Rice in June 2011 and focuses on a mix of analog and digital-tape based recordings. There has been one fellow trained on signal flow and preservation practices on this station, who remains there today.
A third station at the Dance Heritage Coalition headquarters in Washington D.C. was installed January 2013. Plans are underway to develop more digitizing hubs in the coming year.
Related initiatives and Resources
BAVC Media, in partnership with the Dance Heritage Coalition and independent consultant Dave Rice, have begun a two year project funded by the National Endowment for the Humanities to develop trusted tools for the accurate and efficient assessment of the integrity of media resulting from archival digitization procedures. The new software tools, known as Quality Control Tools for Video Preservation (QCTools), will enable the inspection of video signal characteristics for batches of digital media, in order to prioritize archival quality control, detect common errors in digitization, facilitate targeted response, and thus increase trust in video digitization efforts. BAVC Media aims to make use of data gathered through the development of the Dance Preservation and Digitization Project in the development of these software tools. You can learn more about this project here.
Click here to access DHC DPDP-related resources, including pdfs of published research.
A number of open-source software tools are being developed for the DPDP project. These can be found, along with project documentation, on BAVC Media's GitHub page.
BAVC Media has delivered a number of papers and presentations related to our work on with DHC and on DHC DPDP. They include:

In November 2009, Dave Rice, Angelo Sacerdote and Skip Elsheimer presented "Video Digitization Workflows and Challenges" at the Association of Moving Image Archivists Conference.
In 2010 Angelo Sacerdote presented "Preserving Video: The Digital Transition" at the Andrew W. Mellon Symposium on Technical Issues of Time Based Media.
DHC and BAVC Media hosted feedback sessions for the prototype "Finding Dance" online streaming resource through funding by the Institute of Museum and Library Services.  Libby Smigel of the DHC presented a session at the National Dance Education Organization in October 2010; Smigel and Lauren Sorensen presented to the Theatre Library Association meeting in November 2010; and Smigel, Sorensen, and consultant Dave Rice presented at the Association of Performing Arts Presenters in January 2011.
November 19, 2011 Lauren Sorensen and Dave Rice presented "Secure Media Network: Building a Digital Repository for a Diverse Coalition of Analog Video Collections" at the Association of Moving Image Archivists' Conference.
In November 2011, Lauren Sorensen presented as a part of the panel "Recommendation 4.2: Orphan Video Preservation as Regional and Federal Concern" at the Association of Moving Image Archivists Conference.
On March 15, 2011 Dave Rice and Skip Elsheimer (technical advisor to this project) presented "Transcoding for Access and Preservation" at the Screening the Future conference at the opening of PrestoCentre. The presentation reviewed how to control processing of audiovisual data to minimize artifacts and to increase accessibility.
May 11, 2012 Lauren Sorensen presented "Capture Software for the Preservation of Analog Video" at The American Institute for Conservation of Historic and Artistic Works conference.
June 2012 Moriah Ulinskas presented "The Power of Documentation" at Dance USA 2012 Conference.
September 26, 2012 Lauren Sorensen and Tanisha Jones presented "Developing and Implementing a Digital Video Repository for Legacy Dance Documentation" at the UNESCO conference The Memory of the World in the Digital Age: Digitization and Preservation