Return of the Open Mic Night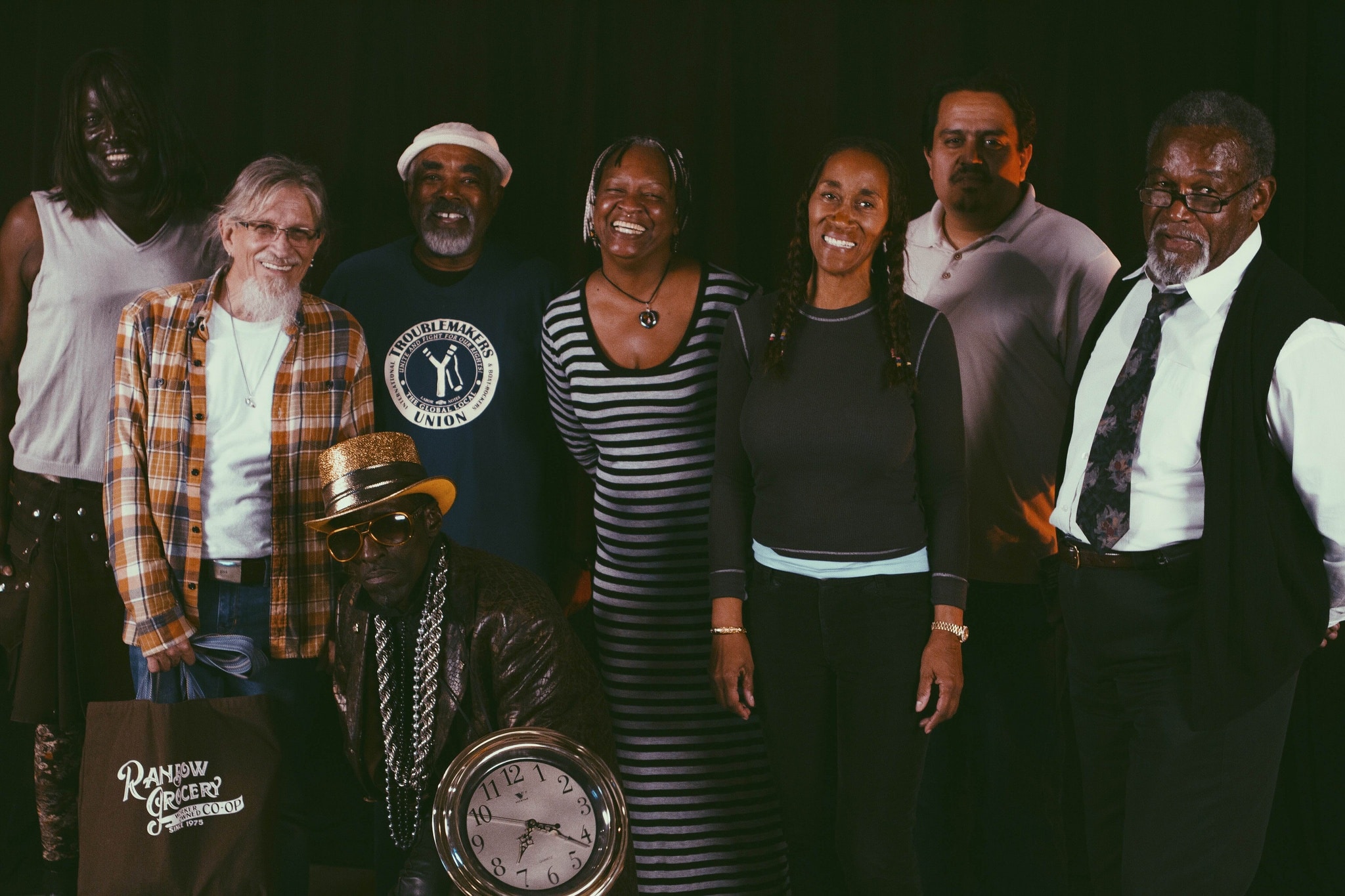 For the superstitious scheduling a live television show for Friday the 13th might seem like a bad idea. But for SF Commons Producers, the return of the Open Mic Night was all the more memorable precisely because it took place on 3/13/15.
The free-form flow of the Open Mic Night is very much a part of the history of San Francisco Public Access television, and is a tradition that pre-dates SF Commons itself. Captured by a traditional three-camera studio setup, the Open Mic offers BAVC Media's diverse community of Producers a chance to share and celebrate their voices together.
Black Diva Media's Idell Wilson, known for her lively and spirited presence, and co-host Flavor Flave welcomed ten prominent SF Common Producers to the Open Mic. Public access amplifies marginalized voices, especially those of youth. Eli Irlanzujuan Martin, host of Youthline, surprised viewers with his fresh take on 'Cough Syrup' by Young the Giant. Many of the Producers used the time to bring awareness to social issues related to their programs. George Bracey read a heartwarming poem about gender politics. Psychic Frank discussed the value of words and their significance in astrology and numerology. And Carmelita Harris brought island vibes to the stage as she emphasized the importance of reggae and dancehall music on her show Irie Vision. "If I don't put Irie Vision on, reggae will not be seen," said Carmelita. "It's something that should be on mainstream TV, but it's not. It's something that lives through me and that I have to do."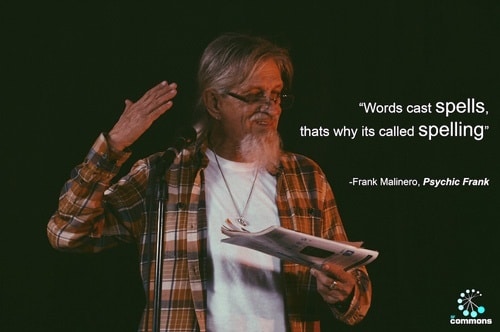 Ken Johnson of The Real Stimulus Package…Us stressed the importance of using public access television as a platform for the common voice. Carl Bryant of Union Buzz, explained how his show helps to unveil injustice that occurs within unions: "I'm a troublemaker, yes. I make trouble for the union leaders and organize labor because they're not dealing with the undocumented workers, and they're not dealing with the unemployed workers. I deal with them on my program."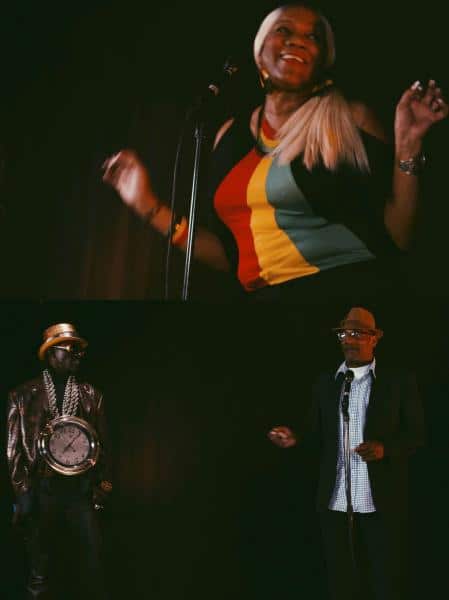 Gregory Richardson of The Good News Show voiced that we need to "Shoot with a camera, not a gun!" suggesting the use of video to broadcast essential local news often ignored by mainstream media. Bringing back the Open Mic Night with the community of producers at SF Commons and telecasting their performances live reminds us that part of the magic of public access is, as Wilson likes to say, "making the impossible possible."
This blog was co-authored by Naima Noguera, SF Commons Outreach Intern. All photos by Naima Noguera.