SF Commons to PhillyCAM: Communicating Full Value of Public Access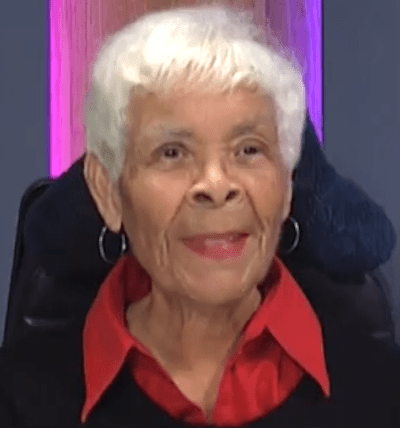 When the federal mandate for public access was handed down by the FCC in the 1970s, it ensured access to equipment, facilities and timeslots for independent producers of local television programming. In keeping with the times, public access stations in 2015 are often offering more services–access to broadband, for example, as well as new media training and social media tools to keep producers' content relevant in the digital era. How does this shift reflect the mission of public access?
Technology has the ability to make our world both simultaneously smaller and better connected. Tying the power of television with connectivity results in increased access for disenfranchised groups. It can also diminish the impact of geographic separation on social movements, empowering people to connect over causes from remote locations all over the globe.
SF Commons [int link to commons page] Producer Kiilu Nyasha understands this principle. Distance has never been an obstacle for her show, Freedom is a Constant Struggle, which has been on the air since 1991. She has hosted interviews with a variety of activists, journalists and academics via Skype in the SF Commons Live Studio.
Most recently, Kiilu featured friend and activist Ramona Africa, Minister of Communication at MOVE for a special Black History Month episode. Based in Philadelphia, Ramona is the sole adult survivor of the 1985 government bombing and murder of innocent MOVE members. She is also a former political prisoner, a representative of The International Concerned Family and Friends of Mumia Abu Jamal and most importantly, a committed revolutionary.
This interview was made possible thanks to PhillyCAM, Philadelphia's public access station. With PhillyCAM's generous donation of their time, Ramona Africa, who did not have access to technology, received full audio and video setup, access to broadband Internet, a computer workstation and all of the technical troubleshooting that inevitably comes with operating a telecast.
Moments like these communicate the full value of public access television which provides access not only to technology but also to a broad community of like-minded individuals. Public access also provides producers with support from staff who empower them to create media, and to leaders like Kiilu and Ramona, who create informative programming. Together they deliver important historical information and alternative viewpoints to viewers all over the nation.
The latest episode of Freedom is a Constant Struggle provides a history lesson a viewer won't get in school, not even during Black History Month. Watch the full episode below, in which Ramona describes the 1978 police shooting at the MOVE home that resulted in the killing of one police officer in "friendly fire," and nine MOVE members imprisoned for 30-100 years each. Ramona discusses the 1985 bombing of their home and the subsequent fire which burnt down over 60 Black-owned homes.
Catch new episodes of Freedom is a Constant Struggle each first and third Thursday of the Month on SF Commons Channel 76 [internal link] at 5pm.