The Unlikely Pioneers of Video Art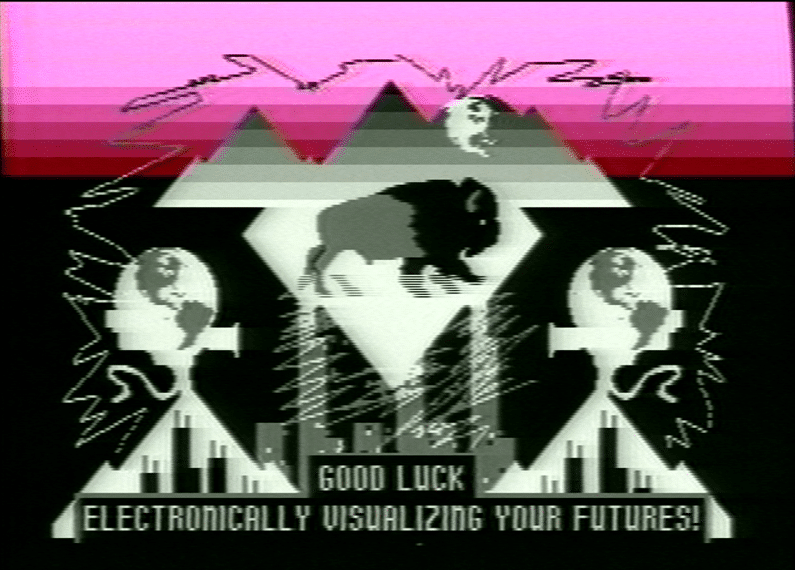 This post is written by former BAVC Media Presevationist Kelly Haydon
Video cameras arrived on the consumer market at the same time women's liberation entered mainstream consciousness, a dual-nascency that would beautifully intersect in the form of video art. In the 1960s and early 1970s, women artists were still largely excluded from the film and fine arts factions that offered high-profile openings, exhibits, and funding. Video was different. Free from the trappings of social construct, video provided a safe space for women to experiment and explore a novel medium while achieving levels of notoriety comparable to their male counterparts.
A sculpture and painter of the Northwest School, Doris Totten Chase was also a master of the open-reel video format, using synthesizers to create visually stunning graphics that imbue the moving bodies of dancers. Academy Award winning documentarian Shirley Clarke took a more organic approach: her videos reveal the personalities and performers that exemplified an artist's life in 1970s New York. Dara Birnbaum's Technology/Transformation: Wonder Woman (1978) memorably challenged — through the artful suturing of scenes from the popular Wonder Woman television series — gender norms perpetuated by the media. Hannah Willke, Joan Jonas, O.Funmilayo Makarah — these early adopters paved the way for a generation of contemporary female artists who continue to overturn gendered conventions through the immediacy of video: Mariko Mori, Tameka Norris, and Pipilotti Rist, to name just a few.
Left: Shirley Clarke Angels of Light, 1972 Shirley Clarke Collection, Wisconsin Center for Film + Theater
Right: Doris Totten Chase Circles I, 1970 Doris Totten Chase Collection, Wisconsin Center for Film + Theater
Women were also welcomed in the video collectives that popped up around the country in the 1970s, self-determining communities where videomakers shared equipment, resources, space, and stories, democratizing a medium once only available to corporate broadcast networks. From TVTV in San Francisco to the Experimental Television Center in New York State, the possibilities of video technology bonded artists and activists, fostering social change, eye-popping art, and a legacy of extraordinary recordings.
Of these fabled collectives that remain, only BAVC Media is committed to preserving early video art, championing audiovisual conservation and digitization as part of the lifecycle of creative work. Thanks to our Preservation Access Program ­­­­— supported by the National Endowment for the Arts — and the ongoing efforts of BAVC Media's preservation department, works by Chase, Clarke, and many other women artists have been digitized and preserved, ensuring that this astonishing moment in women's history will continue to inspire future artists.
Left: Jane Veeder Montana, 1982 Courtesy of the artist