War Gastronomy Live!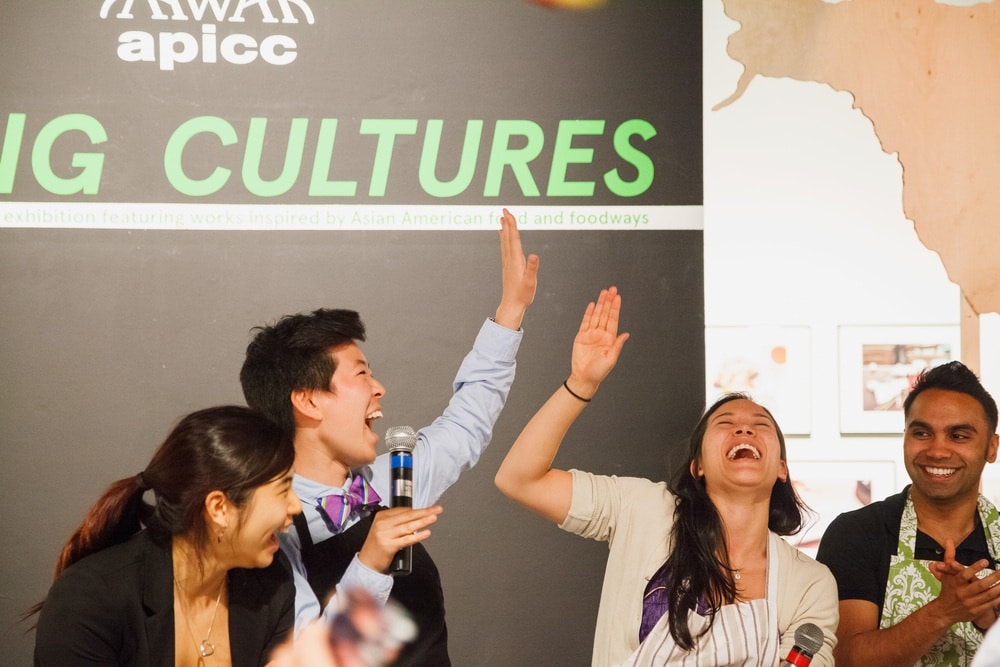 War Gastronomy Live! is a cultural heritage archive disguised as a live food and cooking show.  Guests and comedians share stories and try to guess geographic trivia related to the foods they are experiencing.  This project is in collaboration with Eating Cultures the Asian Pacific Islander Cultural Center and the Asian American Women Artists Association exhibition at SOMArts.
War Gastronomy Live!  by Justin Hoover and Chris Treggiari.
SF Commons and SOMArts will cablecast this event live on SF Commons:
Thursday May 22nd and Friday May 23rd
7:30pm-8pm
SF Comcast channel 76, Astound channel 30 and will stream online here [internal link to stream].