White House names BAVC Media key partner in announcement of national jobs initiative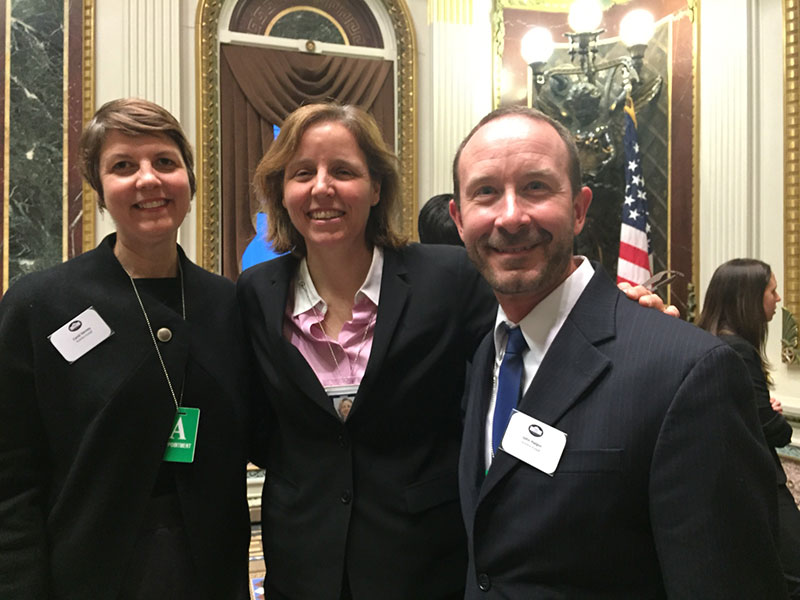 San Francisco, CA – On Monday, March 9th, 2015, the White House announced a new jobs initiative, TechHire, and recognized TechSF as a national model in workforce development. TechSF is an initiative led by the San Francisco Office of Economic and Workforce Development (SFOEWD) that is coordinated by BAVC Media—along with other San Francisco-based key partners such as Zendesk, Jawbone, Salesforce, AT&T, IBM, Autodesk, and City College of San Francisco, San Francisco State University, Academy X, Bayview Hunter's Point Center for Arts and Technology, Year Up Bay Area, West Ed and Treehouse—to help job seekers, entrepreneurs and freelancers obtain employment in high tech occupations and create a more diverse and inclusive workforce in the tech sector.
TechHire is a national effort and call to action to skill-up jobseekers with training and education on the fastest paths to well-paying information technology and high growth jobs. As part of this effort, President Obama announced his commitment to make $100 million available through the Department of Labor to support innovative approaches to training and successfully employ lower skilled individuals.
BAVC Media has over 15 years of experience helping dislocated and under-employed workers land jobs in the tech and digital media fields. Last year, BAVC Media helped to place 50 participants from TechSF in tech-related internships and 200 unemployed and underemployed TechSF participants into full employment. To date, TechSF has placed over 500 individuals into jobs and internships.
Working with the SFOEWD, BAVC Media continues to offer a broad spectrum of training opportunities for diverse job-seekers, including opportunities from community college to accelerated learning opportunities, and boot-camp style training and certificate programs such as the recent entry-level help desk technician boot-camp hosted by private sector partner Zendesk.
"Next year marks BAVC Media's 40th anniversary, and the President's TechHire Initiative, which draws upon lessons from BAVC Media and the Office of Economic and Workforce Development's successful strategies, is a milestone for us, reflecting how adaptive and impactful BAVC Media's training is 39 years after its founding," said BAVC Media's Executive Director, Carol Varney. "TechHire will undoubtedly help to level the playing field in tech, provide pathways to a sustainable and diverse workforce, and help San Francisco continue to be the leader in tech-related workforce development."
"Mayor Lee launched TechSF to train and connect residents from diverse and challenging backgrounds to jobs in technology. In collaboration with employers, community based organizations, and our education partners, San Francisco has connected more than 500 individuals to tech jobs and internships since 2012, allowing our residents to share in the success of this growing industry," said Todd Rufo, director of the Office of Economic and Workforce Development.
To kick off TechHire over 300 forward-leaning employer and community partners are announcing plans to work together to find new ways to recruit and place qualified applicants in over 120,000 open technology jobs. In addition, this initiative will create more fast track tech training opportunities and expand access to tech jobs. The President is challenging other communities across the country to follow their lead.
As a key founding partner in this initiative, BAVC Media looks forward to continuing our work with TechSF and SFOEWD and to providing access to tech training for all of San Francisco.
(L to R) Carol Varney, Executive Director of BAVC Media; Megan Smith, United States Chief Technology Officer;
John Halpin, Director of Program Operations at City and County of San Francisco Office of Economic and
Workforce Development
Other media coverage of TechHire:
http://abc7news.com/business/sf-joining-national-effort-to-train-tech-workers/551389/
http://www.huffingtonpost.com/2015/03/08/obama-training-initiative-jobs_n_6828130.html